Over 3200 companies love us.
From solo operators to large teams, we partner with all types of field-service businesses such as Pest Control, Lawn Care, Pool Services, and more on their journey to success.
Try it free for 14 days. No credit card required. Instant setup.
We help you reach your most important goals faster
Our software has been hand-crafted to help you run a smarter, more efficient field-service business.
We know that we would not exist if it weren't for you and your company, therefore the entire GorillaDesk team is thoroughly committed to ensuring your complete satisfaction. As a company committed to excellence, your success is our number one priority.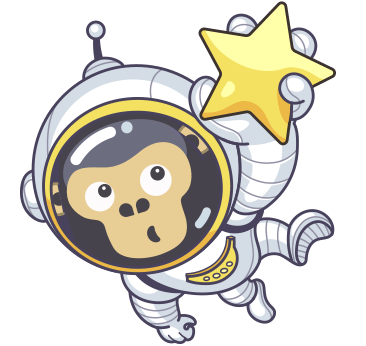 ★★★★★
"I can not say enough good things about GorillaDesk it saves us so much time and money. The customer service is the best. I would recommend GorillaDesk to anyone no matter what industry. I trained my employee in 5 minutes on how to use it. We will be customers for life."
– Ryan Sullivan, Owner @ Helping Hands Pest Control

★★★★★
"We are very happy with GorillaDesk. Have been using for 6 months and have completed our first bug season with it. Bloody happy is an understatement, it is a great tool for our business. Get on board!"
– Dan Bothair, Owner @ Platinum Pest Control

★★★★★
"I have been using GorillaDesk for about a year now. Easy to use, reasonably priced and the customer support is amazing! I would
highly recommend
this product to
any pest control operator or business owner
."
– Eric Horne, Owner @ Eric the Bug Guy

★★★★★
"GorillaDesk keeps my business flowing smoothly. With the email and SMS confirmation ability, it minimizes my phone time and allows us to focus on the business. Would recommend all pest companies to use this amazing software."
– Ken Joines, Owner @ Southern Kentucky Pest Management

★★★★★
"I love the
ease of use
and it has really helped. I come from many previous software and this is so much easier. Thank you"
–  James Burdette, Owner @ Chrysalis Pest Management

★★★★★
"I've tested several different software programs and found GorillaDesk to be the best, it's very affordable and they have
great customer service
."
– Mark Howard, Owner @ Action Pest Management

★★★★★
"GorillaDesk is the best for all your
pest control needs
. We tried 3 different ones. GD takes the place of another person in the office. The day it goes I go!! Seriously"
– Paula Childers, Manager @ Mosquito Terminators

★★★★★
"Great program has saved us a bunch of time.
Customer support is very helpful
in getting us the things we need to stay productive. Looking forward to the future improvements and innovations that continue to make this product one of the
best management programs
on the market today."
– Jeffrey Klein, Owner @ A3 Superior Pest Control

★★★★★
"Used many other pest control software before and they stink. Since switching to GorillaDesk my headaches are gone. It's so easy to use and very affordable. It grows with my business and does exactly what I need it to do"
–  Jason Hetrick, Owner @ Pest Commander Pest Control

★★★★★
"I used many other software products. Nothing comes close to GorillaDesk. Best on the market and getting better every week. Very
powerful
, and
user friendly
. Useful on
desktop PC
in the office and
tablet/phone
for the techs in the field… Hands down best all around program on the market."
– Scott Wilkinson, Owner @ Wilkinson Pest Control

★★★★★
"Absolutely fantastic software, simple to use, love the fact we can suggest our own ideas into the software & they are heard."
– Ismael Torres, Owner @ Gateway Pest Management Inc.

★★★★★
"We made the switch and absolutely love GorillaDesk! The only regret I have is that we didn't do it sooner! Thanks Shane DeRossett for great advice concerning this great company."
– John Purcell, Owner @ Superior Pest Management

★★★★★
"Made it possible for a one man company to be very professional. I can do it all from my truck and keep up thanks to GorillaDesk."
– Ron Scarbrough, Owner @ BeeSafe Pest Control

★★★★★
"I want to thank the team at GorillaDesk for all that you do for me. You made a great product and it gets better with every update. Thank You."
– Vance Hardinger, Owner @ Anger Pest Control

★★★★★
"GorillaDesk has made running my pool business far more efficient. My technicians love the info ability as do I. Wouldn't use another program! It's quick books, route me now & google calendar all built into one amazing program!"
–  Andrew Vroom, Owner @ Some Guys Pool Service

★★★★★
"I'm a one-man shop. I want to keep overhead low and your monthly price point is unbeatable. I like the look, feel and intuitiveness of your app. I've been only seriously using the software for about 2 days and I think I pretty well learned how to do everything in it that I need to do."
– Gabe Semenza, Owner @ Semenza Inspections

★★★★★
"Having worked in the pest control industry for 10+ years and seeing the complications and confusion associated with some of the pest industry software. I began searching for a user friendly alternative for my start up company. After researching and testing other options GorillaDesk was by far the best. It does everything I need and I am constantly finding more features as I use it. The price is fantastic and the support is amazing. Thank you GorillaDesk."
– Todd Stubbert, Owner @ Todd's Pest Control

★★★★★
"This software is the total package. From scheduling to customizable invoicing to routing. This program was well thought out by someone who knows the service business. I use it to run my small pest control company in Miami with 3 technicians. If I ever have any issues I simply call the owner of the company and he walks me through what to do over the phone. That's great customer service! If you're currently using a different software, give the 14 day free trial a go. It'll sell itself."
– Chad Everett, Owner @ Natural Resources Pest Control

★★★★★
"Thanks for offering such an
affordable software
. There is a lot of value and it's really powerful. Keep up the good work."
–  Jason Villareal, Owner @ Villareal Pest Solutions

★★★★★
"I still cannot believe how easy this software is .. I hired an employee last week, and she was able to work in GorillaDesk by herself, the first day."
– Taveya Mitchell, Owner @ Capitol Pest Management
★★★★★
"A+ choice for anyone looking for a simple all-in-one solution. You can tell they really focused on making the user interface simple and easy. It's the best design I've tried for a pest control software of this type."
– Scott Lingren, Owner @ Venus Pest Company – Bryan/College Station

★★★★★
"Just started using Gorilla Desk this week and love it. I was only using
quick books
before."
– Adam Mueller, Owner @ Summit City Pest Control

★★★★★
"I just wanted to say thank you for such a great product. With 20 years in pest control this is by far the best program and most intuitive I've used. Keep up the good work and I will continue to tell everyone I know in the industry about you!"
–  Bob Mitchell, Owner @ Capitol Pest Management

★★★★★
"I tried a dozen different programs before I found GorillaDesk and none of them offered the same
level of functionality
and
ease of use
as GorillaDesk does! It
saves hours of time every week
and the workflow couldn't be easier. Nothing better for a start up small business or a one man operation. GorillaDesk is the real deal and its extensive capabilities will make a small business feel every bit as powerful as a large company"
– Shane DeRossett, Owner @ Marksman Pest Control

★★★★★
"GorillaDesk is a great, affordable option for my business. It is extremely user-friendly and intuitive. It also works great on tablets and smart phones for my technicians to use. My crew and I have found this scheduling software to allow our company to run more efficiently and have really benefited since switching over from a competitor."
–  Jordan Wirkkala, Owner @ New Leaf Pest Control

★★★★★
"GorillaDesk is a no frills pest control customer database and service application program. The more you use it, the more you see that its basic design comes from the experiences of someone who actually worked in the field. Yes it is a basic system compared to some, but the reliability and execution are magnificent! The staff is great as well! Always there to take care of any questions and concerns, as well as keep their customers in the know on updates and future endeavors with the system! Much better than many other programs I've tried!"
– Trey Howard, Owner @ Bug Out Pest Solution

★★★★★
"We're a 20 employee company that's used several different programs to run our business. We found GorillaDesk after becoming exhausted with our previous software company's lack of progress at integrating their systems into the "age of technology". We never expected GorillaDesk to perform as well as it does, and we couldn't be more satisfied with the program! We highly recommend GorillaDesk to everyone."
– Ethan Traub, Presient @ 7 Brothers Pest Control

★★★★★
"Awesome pest control management software for a small company. GorillaDesk makes running my business easy and efficient. This program is incredibly affordable and adds a level of professionalism that is not always seen from a small company. Highly recommend to anyone who needs a reliable software to help manage your company!"
– Derek Hemingway, Low Country Pest Specialists

★★★★★
"I have been able to expand into 7 markets in 5 years with the help of GorillaDesk. My staff and I are managing all of these locations from one central office with ease. There is no way I would be able to do this without GorillaDesk. It has helped me to scale the business in a way that would have been far more complicated and costly otherwise. I have been told at state inspections that the system we use and the invoices that are generated are "perfect" and "beautiful". The documentation is complete, paperless, and secure."
– Sterling Miller, Owner @ Arizona Heat Pest Services

★★★★★
"Hands down the most powerful tool we have in our arsenal! Intuitive to use and super responsive customer service. You and your techs will love this program. We have experienced 437% growth ytd and Gorilladesk has met or exceeded all expectations. As we have grown from a small business to medium sized business Gorilladesk has kept up milestone after milestone. A big thanks from all the folks here at Bloom Pest Control."
– Scott Schneider, Marketing @ Bloom Pest Control

★★★★★
"I own a small pest control company and switched to this platform from a quickbooks/google calendar set up. Before I signed up I tried their 30 day trial, and the customer support was nothing short of AMAZING! They answered all of my questions over several phone calls. Transitioning my company was easy, and they offered to handle setting up my account on their end. The layout and add-ons offered take care of everything I struggled with on my old set-up. The major selling point for me is the route optimization feature. With a few clicks, I can optimize my route for the month to run in the most efficient way possible. The companion app for phones/tablets is set up fantastically for a field tech. Gives you access to everything you'd need while on the road. They recently added to sync your schedule with Google Calendars as well, which is quite useful. Anytime I've had a problem or question, support has gotten back to me very quickly with an answer/resolution. I can't say enough how friendly and helpful everyone I've talked to has been. I actually started with the Pro plan to try things out, and intended on dropping to the basic plan once I got everything set up. I decided that the benefits that you receive with the Pro plan more than compensate for the slight cost increase, and it's definitely worth keeping long-term. My only regret is that I didn't pull the trigger and set this up sooner."
– Mike North, Owner @ Evergreen Environmental Services

★★★★★
"After using "previous company software" for years and becoming increasingly disgruntled with their system, service, and pricing, we decided to look around and trial other different pest control / service business software packages that worked better at better value. Once we stumbled through a few unsuccessfully that couldn't do everything we needed, we found GorillaDesk. Not only is the scheduling function of this software infinitely easier and more intuitive than what we were using before, but the invoicing, emailing, and reporting systems in GorillaDesk are all packaged together and becoming more robust every day. We handle everything through GorillaDesk now, including multiple touch points for follow up or marketing initiatives to our clients, using the easy to use email system integrated right in to the software. It's also very easy to scale up as our company continues to grow with more routes and technicians. Not to mention, it's very easy to train new people to use the system, saving us lots of time and heartache. Nothing but great things to say about GorillaDesk and the support team! Thanks a million!"
– Rob Jones, Owner @ Venus Pest Company – Dallas/Ft. Worth

★★★★★
"After I brought my suggestions to the GorillaDesk team's attention, they were able to update the app and it exceeded my expectations! Thanks for caring and making it easier for all members of our pest control team!!! I would love to see more app updates that help the administrative side. GorillaDesk does everything they can to take care us! Excellent customer service, which is a HUGE deal to me!!"
– Kara West, Manager @ Dave's Pest Control

★★★★★
"I signed up for GorillaDesk about 6 months ago. Customer service is great. Software is great. Updates are great. Price is great. My employees think it's great. What more could you ask for."
– Travis Memmott, Owner@ Signature Pest Control

★★★★★
"For years a looked for a software / app that was simple to use. My industry had only 3 software companies that specialized in my trade. They all had the same problems; all were too complex, large learning curve, and too difficult to navigate. After trials and interviews they all sucked. For instances – in 2014 you could only open a program on a windows computer (not a Mac) and only on Internet Explorer (not Chrome)…….crazy! Finally! I found GorillaDesk. The software is light, it's simple, and easy to navigate. For new company start-ups or not so tech savvy individuals, GorillaDesk's setup process was sooo easy! My techs had an easy time understanding the system. I can pull a clients history, schedule anywhere. It's great for a company who is always on the go."
–  Pete LaQuaglia, Owner @ Dyno Pest Services

★★★★★
"I just want to say how much I have enjoyed using GorillaDesk. I have tried and used about every pest control software out there. But from the first day of the trial version I knew this was going to work for me. It is easy to figure out and start using right away. The team goes way beyond in customer service. I have had great responses from my customers about email reminders and billing. It's really cool to see that the customers have confirmed appointments from emails. I can't wait to see what's in store for the future of GorillaDesk."
– Dale Jones, Owner @ All Star Pest Control

★★★★★
"I wanted to send you a message to let you know that last night I was extremely happy! I received a call from both of my guys and I was told that they love the program and were very happy with it! I was with PestaRoo from January of this year until I came on with you and they NEVER said they liked the other program in fact it was a DAILY complaint from one or the other! I tell you it was driving all of us crazy! So I wanted to say THANK YOU for helping me and my techs and my business!"
–  Pamela Sibley, Owner @ Meryls Pest Control

★★★★★
"I have been using gorilla desk for about a year now and I'm very happy with it. I was trying to manage 500 customers on Excel and missing stops because of it. Its only $49 per month for 1 route, and can send out automated scheduling emails and invoices, even to sms. I have previously worked for orkin, terminix, massey, and home team, and looked into pest pac, and GorillaDesk is by far superior to anything I have previously used."
– Ian Horridge, Owner @ Hitman Pest Control

★★★★★
"I wanted to express again how much we enjoy using GorillaDesk. It has been very friendly to operate and has drastically cut down our office and technician paperwork workload. We are excited to hear about new features as you continue to roll them out!"
– Robin Lamb, Owner @ Crown Pest

★★★★★
"First off i want to say that I'm impressed with GorillaDesk. Everyone that told me to use it was right. It's so easy to navigate around in. My only regret is not using it when I first opened. The decision for us was easy. GorillaDesk has made my business so much better and easier to handle."
– Nick Madero, Owner @ Madero Pest Control

★★★★★
"What a great difference this GorillaDesk has made for our company. In just a month we are so much more organized! The owner and I have found that we can
communicate in real time and take more clients
because we can transfer information to each other so quickly. Our paperwork has been diminished and when it used to take me hours to input all the client information and updates after each day, now takes me minutes! Thank you so much."
–  Brittany-Rose Tribulski, Admin @ Lakeside Pest Control

★★★★★
"I started GorillaDesk about 3 weeks ago and I wish I had used it from the beginning. It is very simple to master and keeps up with my sales per customer, per week, month, event items such as weed control, fire ants etc. And I'm sure there are other features that I have yet to find. I am a one man business at the moment who works two other jobs and it's not hard for me to keep up with the software." – Bobby Pritchard, Owner @ Pest Hunters Pest Control Services

★★★★★
"Since acquiring
GorillaDesk software for our pest control business
, we have been able to expand and grow with ease. It is simple to use, very professional appearance, and in my honest opinion the best software in our industry."
–  Josh Wilson, Owner @ Finishline Pest Control

★★★★★
"I just wanted you to know that I have been using the system for a couple of months now, and I really like it.
I chose it and your team over 8 other systems
that I looked at, and I'm really glad I did. The
system is clear and easy
, and it's fun watching you make it better and better. Thanks for making such an intuitive program and continuing to make it better."
– Brandi Owens, Owner @ All Pest Exterminating

★★★★★
"GorillaDesk is simple, easy to learn and use. Saving time is #1 for small business owners and this software platform does exactly that. My morning routine is well… no longer a routine. No more hand written scheduling, bulk invoice printing, creating schedule materials for techs… simply put, far less clutter. I can see my desk again."
–  Lance Trovato, Admin @ Think GREEN Pest Control

★★★★★
"I tried a ton of pest control programs over the last year. This was a long journey on an attempt to find the perfect pest program that fit my business needs. GorillaDesk won hands down. I commend the dedication the GorillaDesk team puts forth to their customers."
– Jim Buecher, Owner @ Beucher & Son Termite and Pest Control

★★★★★
"No one person or company can touch GorillaDesk. Their
price, ability and readiness
to update and add new features is outstanding. The most amazing part about this software is the
customer service
. We have had issues at all hours of the day/night and have received the fastest responses we could have ever imagined of getting. We will be lifetime clients and will refer this program to everyone we know."
– Brent Vermeulen, Owner @ Alite Pest Management

★★★★★
"Stumbled across GorillaDesk after trying every generic and industry pest control software available. The functionality, ease of use and clean interface is exactly what we were looking for and our production flow and scheduling has never been more organized until now."
– Brain Forehand, Owner @ All Pest Exterminating

★★★★★
"Thank you for continuing to listen and more than that taking action. The response and willingness of your team is exactly what we're looking for in a software partner."
– Dan Sinyard, Owner @ A Reliable Pest Control

★★★★★
"We really love GorillaDesk. You did a great job, best pest program out there! Believe me we tried countless pest programs. GD is by far the best & most intuitive."
– Walter Saucey, Regional Manager @ Aim Pest Control

★★★★★
"I've just started using your pest control software and I love it. It's easy to use and to the point. Saves me a ton of time!!!"
– Bry Ellis, Owner @ Ellis Pest Solutions

★★★★★
"I love how GorillaDesk caters to solo technicians and it is also very affordable. I've been using it for over a year."
–  Mike Robertson, Owner @ Robertson Pest & Termite
Ready to Get Started?
Get all our amazing features and top-rated support, with no credit card required.