Testimonials
You are the center of our universe.
Our Software...
Has been hand-crafted to help you run a smarter, more efficient field-service business.
We know that we would not exist if it weren't for you and your company, therefore the entire GorillaDesk team is thoroughly committed to ensuring your complete satisfaction. As a company committed to excellence, your success is our number one priority.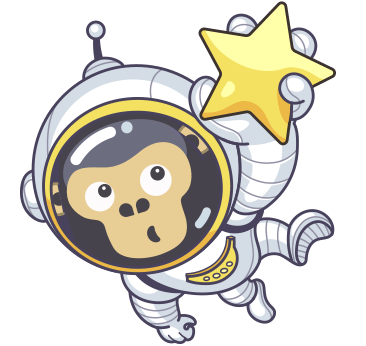 ★★★★★
"I can not say enough good things about GorillaDesk it saves us so much time and money. The customer service is the best. I would recommend GorillaDesk to anyone no matter what industry. I trained my employee in 5 minutes on how to use it. We will be customers for life."
– Ryan Sullivan, Owner @ Helping Hands Pest Control

★★★★★
"We are very happy with GorillaDesk. Have been using for 6 months and have completed our first bug season with it. Bloody happy is an understatement, it is a great tool for our business. Get on board!"
– Dan Bothair, Owner @ Platinum Pest Control

★★★★★
"I have been using GorillaDesk for about a year now. Easy to use, reasonably priced and the customer support is amazing! I would highly recommend this product to any pest control operator or business owner."
– Eric Horne, Owner @ Eric the Bug Guy

★★★★★
"GorillaDesk keeps my business flowing smoothly. With the email and SMS confirmation ability, it minimizes my phone time and allows us to focus on the business. Would recommend all pest companies to use this amazing software."
– Ken Joines, Owner @ Southern Kentucky Pest Management

★★★★★
"We're a 20 employee company that's used several different programs to run our business. We found GorillaDesk after becoming exhausted with our previous software company's lack of progress at integrating their systems into the "age of technology". We never expected GorillaDesk to perform as well as it does, and we couldn't be more satisfied with the program! We highly recommend GorillaDesk to everyone."
– Ethan Traub, Presient @ 7 Brothers Pest Control

★★★★★
"Awesome pest control management software for a small company. GorillaDesk makes running my business easy and efficient. This program is incredibly affordable and adds a level of professionalism that is not always seen from a small company. Highly recommend to anyone who needs a reliable software to help manage your company!"
– Derek Hemingway, Low Country Pest Specialists

★★★★★
"I have been able to expand into 7 markets in 5 years with the help of GorillaDesk. My staff and I are managing all of these locations from one central office with ease. There is no way I would be able to do this without GorillaDesk. It has helped me to scale the business in a way that would have been far more complicated and costly otherwise. I have been told at state inspections that the system we use and the invoices that are generated are "perfect" and "beautiful". The documentation is complete, paperless, and secure."
– Sterling Miller, Owner @ Arizona Heat Pest Services

★★★★★
"Hands down the most powerful tool we have in our arsenal! Intuitive to use and super responsive customer service. You and your techs will love this program. We have experienced 437% growth ytd and Gorilladesk has met or exceeded all expectations. As we have grown from a small business to medium sized business Gorilladesk has kept up milestone after milestone. A big thanks from all the folks here at Bloom Pest Control."
– Scott Schneider, Marketing @ Bloom Pest Control
Ready to Streamline Your Workload?
Get all our amazing features and top-rated support, with no credit card required.
Ready to Streamline Your Workload?
Get started today with no credit card required!