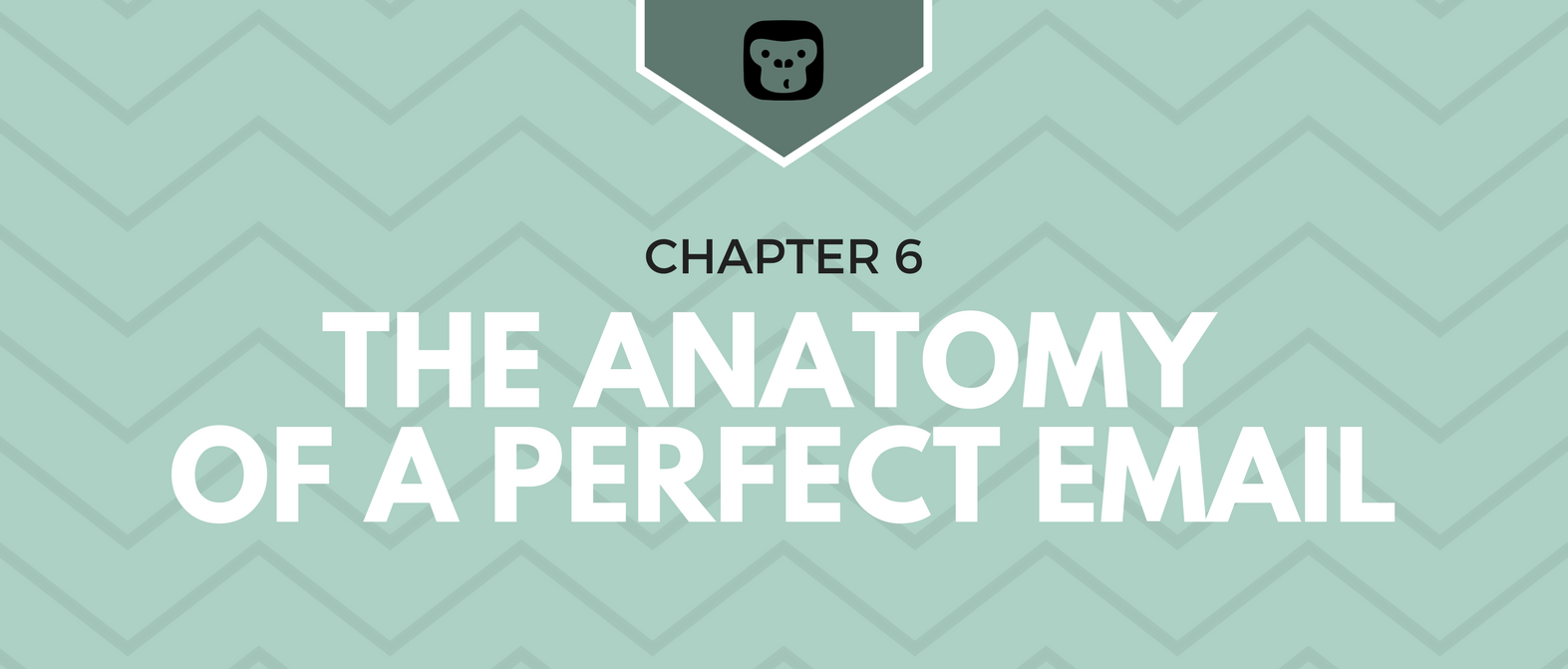 If you want your subscribers to hang around and actually open your emails, you need to regularly provide them with value in the form of discounts and/or valuable content.
Since every subscriber isn't always ready to book a service at the very moment they opt-in, it's important to create and include a healthy dose of nurture emails in your email cadence.
Nurture emails provide your subscribers with relevant content to keep them engaged and interested in your company until they're ready to buy.
Conversely, promotional emails are more sales-oriented and often encourage your subscribers to book a service or buy more.
That said, let's jump in and start with the basics.
As we mentioned in Chapter 1, billions of emails are sent and received every day.
Which means it's imperative that you take the time to make sure your emails stand out from the crowd.
Here are the five key elements to pay attention to when crafting the perfect email:
1. Format
Today, more and more recipients are accessing their email on their mobile devices (smartphones and tablets).
Which means it's important that your emails are responsive to the size of the screen they're displayed on.
Most email platforms we shared with you will provide previews and allow you to see what your email will look like on a desktop and mobile device.
2. Subject Line
Contrary to popular belief, the goal of your subject line isn't to get the recipient of your email to visit your blog or book a service.
The goal of your subject line is to entice them to open your email.
It's as simple as that.
And although it sounds easy, cutting through the noise is a challenge.
To help you out, here are a few tips:
Keep your subject line 50 characters or less.
Be useful and specific.
Use references the recipient can relate to.
The word "free" often triggers spam filters, so try "percent discount" or "this week only" instead.
Change the sender to a person's name rather than your company's.
3. Body Content
While people say that they like graphic emails, studies show that text-based emails perform better.
So you'll want to keep it short and sweet and ensure the recipient understands how they can benefit.
This usually takes the form of a great offer or quality educational content.
And if you'd like to change the visual dynamic of the email, try using bulleted lists and keep it to three points to avoid information overload.
4. Call-to-Action (CTA)
If you've made it this far, the recipient has opened your email and understands the possible benefit.
Now it's time to get them to take action.
While your email may have multiple messages, you'll want to focus on the primary action you want the recipient to take.
Why? Because multiple action items can distract and confuse.
Here are a few of my favorite tricks:
Use a button instead of a text link.
Use action words and incorporate urgency (example, "Download Now" and "Get Started Today")
Make your call-to-action clearly visible early in the email rather than making your recipients hunt it down.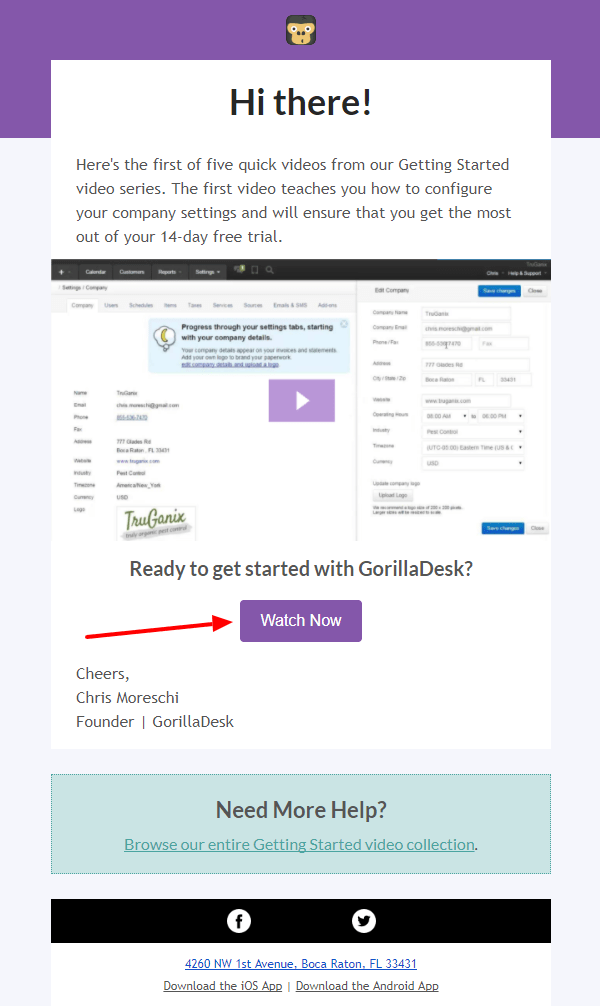 5. Day and Time
Remember, timing is everything.
Numerous studies show that most email opens take place mid-morning on weekdays.
That said, it's important you know who your target audience is and identify their traits and behaviors through experiments and testing.
It's also important to know the time zone your recipient is in.
While you might be sending your email at the right time, your recipient might be receiving it in the middle of the night.
As you start growing your email list, you need to make sure you stay in touch with your subscribers. The last thing you want to do is spend time and money building a great list, only to have them not open your emails or unsubscribe because they've forgotten about you and why they joined your list in the first place.
When you send relevant, valuable, and content-rich emails to your subscribers from the get-go, they'll be more likely to open your emails, click-through, and convert.
In the next chapter, I'll share the various promotional emails you can send to increase sales and encourage repeat bookings.
7. The Power Of Promotional Emails