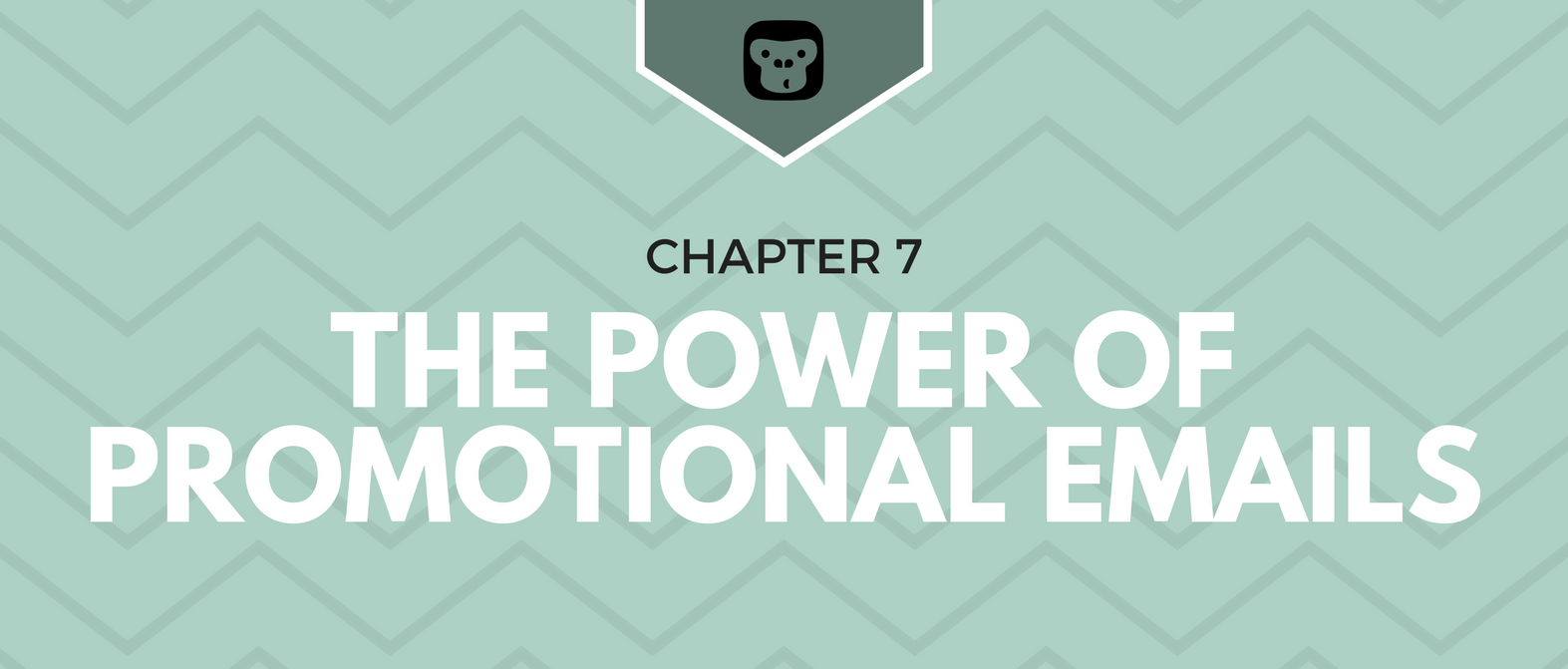 One of the largest goals of email marketing is to increase sales and encourage repeat bookings for your field-service business.
So now that you've collected emails and nurtured your list, it's time to throw some promotional emails into the mix to entice people to book a service.
There are a variety of different types of email campaigns you can send to subscribers and the type you choose ultimately depends on the goals and desired outcomes you identified in Chapter 3.
Let's take a look at the various types of promotional campaigns and how they can help you achieve your email marketing goals.
Newsletter
An email newsletter is a regularly distributed email campaign (weekly or monthly) that is generally about one main topic of interest.
Your emails will preferably including a mix of high-quality content that has stand-alone value outside of your service offerings but still keeps sales and conversions in mind.

As you can see, the newsletter contains educational content around a particular theme: email marketing tips & stories.If your goal is to keep in touch with a list of people you already know like your existing customers, then a newsletter is the perfect type of campaign to send.It will keep your small business and services top of mind and drive people back to your website.
Marketing Offer Emails
A marketing offer email is essentially any campaign you send with the goal of eliciting a direct response.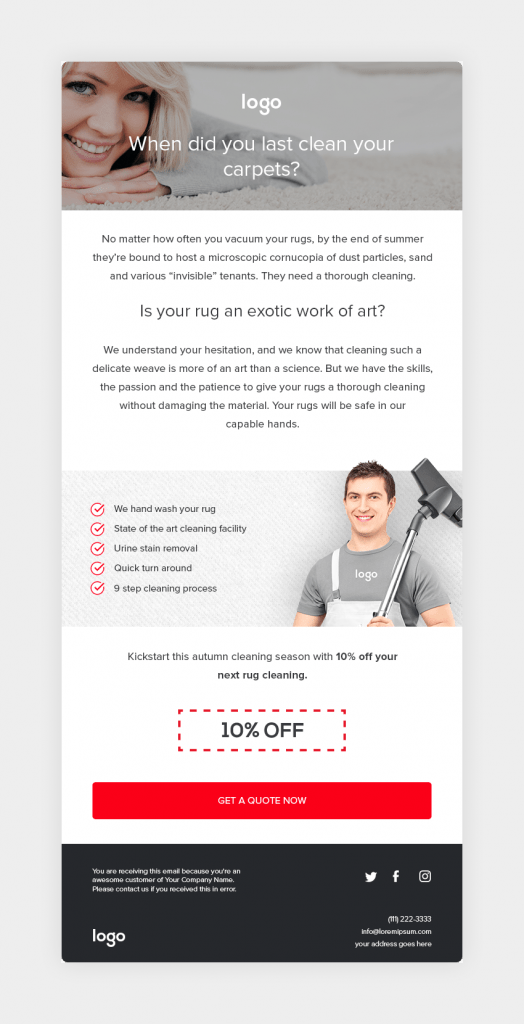 The example above highlights one of their services at a special, promotional price and includes a direct call to action to purchase – the red "Get a Quote Now" button.The marketing offer email is effective if your goal with email is to directly drive sales.Why? Because it presents a service or discount offer and includes a direct call to action for people to click-through to your website and book a service.
Announcement Emails
An announcement campaign is an email sent to your subscribers announcing a new product, feature, or service.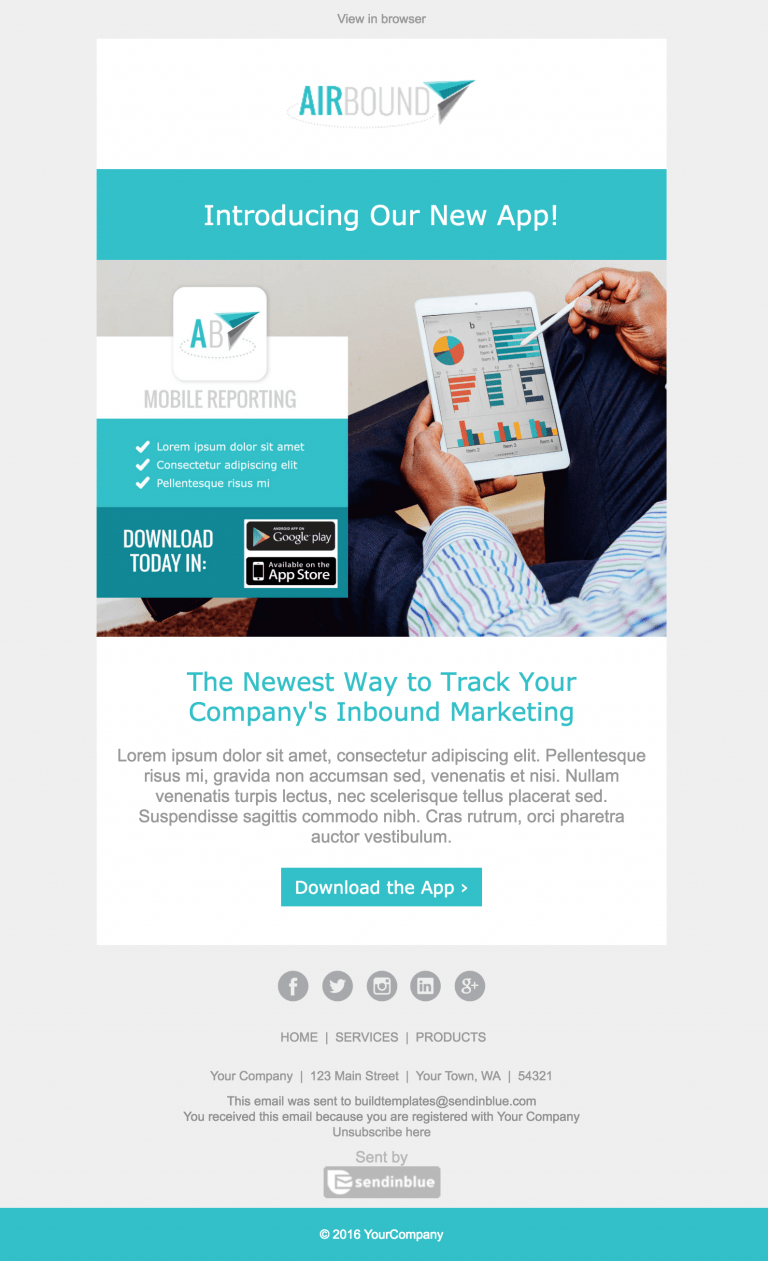 The announcement email is perfect if you want to keep an engaged audience in the loop, plus the idea of something "new" is always an exciting proposition.While the sharing of information is the primary goal, announcement emails may have the added benefit of driving people back to your website where they can book a service.
Event Invitation Emails
An event invitation email is a campaign designed to increase awareness of one of your event and encourage people to attend.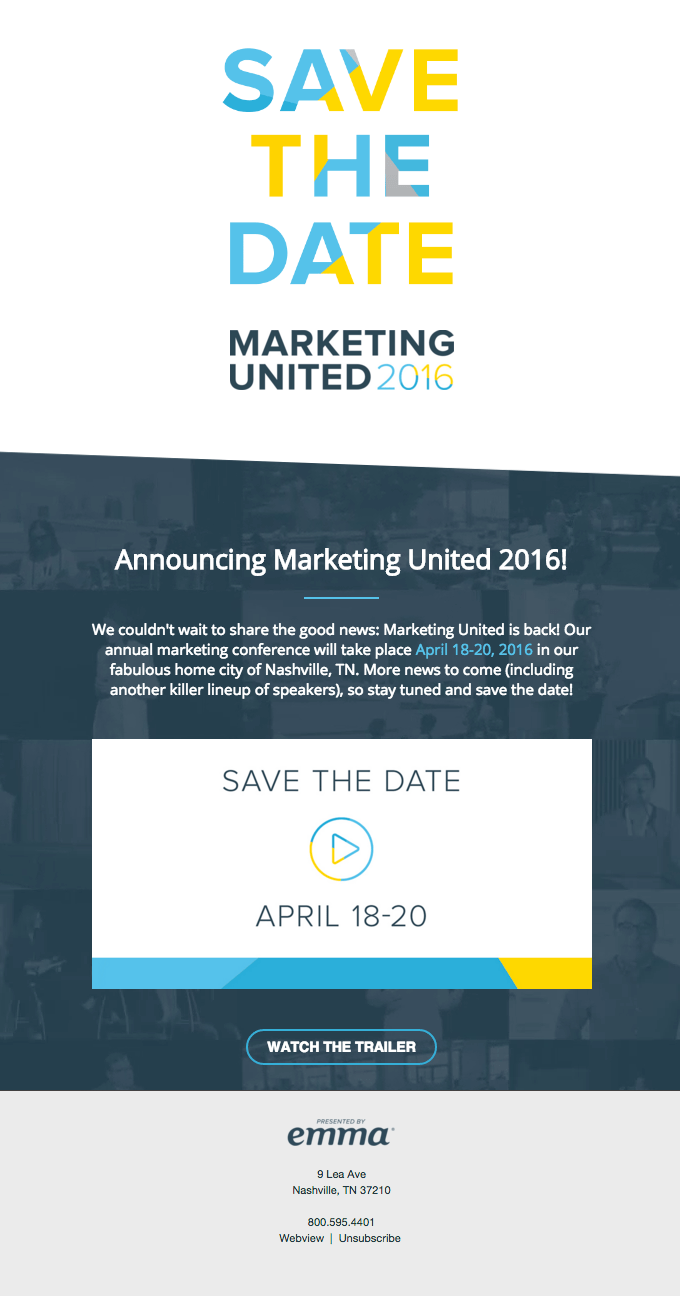 As you can see from the example above, the email invites subscribers to Marketing United 2016 and contains details on the date, time, and location of the event, as well as additional information in the form of a video and strong call-to-action.
Holiday and Seasonal Promotion Emails
A popular form of email marketing is to notify subscribers of special offers linked to upcoming holidays or the time of the year.For example, you might want to let your subscribers know about a Cyber Monday sale, a post-Christmas sale, or spring cleaning sale.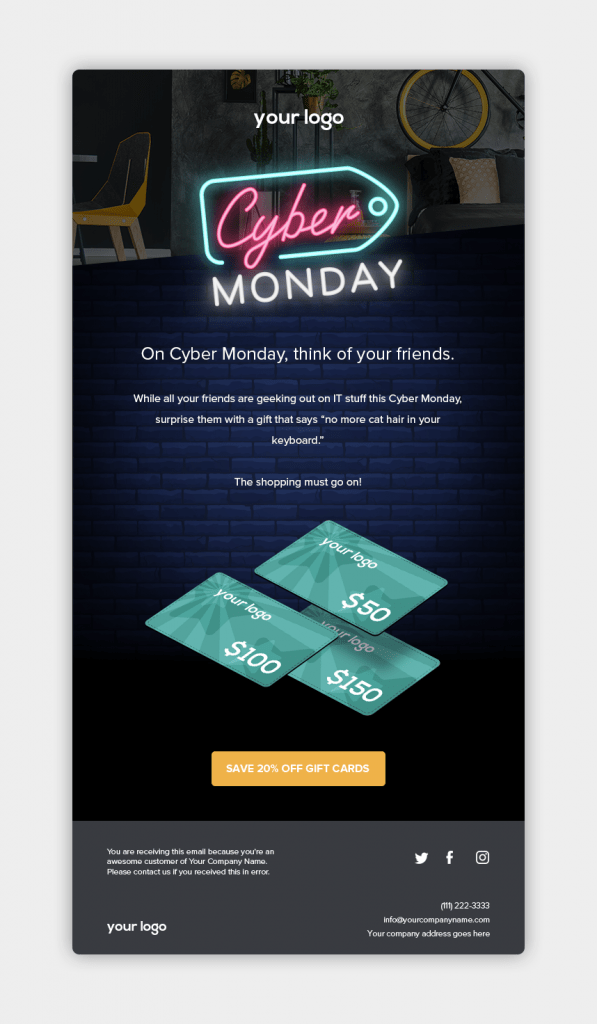 You can even remind people about upcoming holidays like Father's day.
Milestone Emails
A milestone email is a mix of a nurture and promotional email.To add these emails to your arsenal, you'll need to collect a little more information from your customers when they first opt-in, such as their date of birth (for birthday emails and promotions).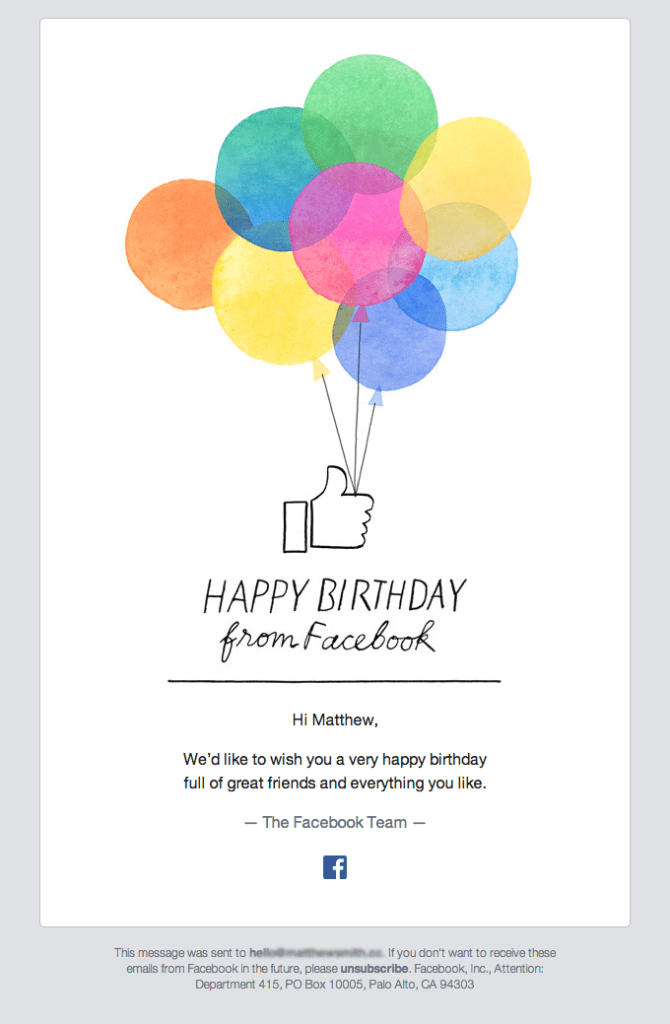 Another milestone email could simply be an anniversary for your small business or a special occasion.
As mentioned before, the type of email campaign you send depends entirely on your goals with email. If you're looking to drive direct sales then sending marketing offers and announcement campaigns are going to return the best results.
However, if you are simply looking to keep your current customers up-to-date on the latest developments at your company, then sending a monthly newsletter is going to be the best way to achieve that.
8. Winning With Transactional Emails