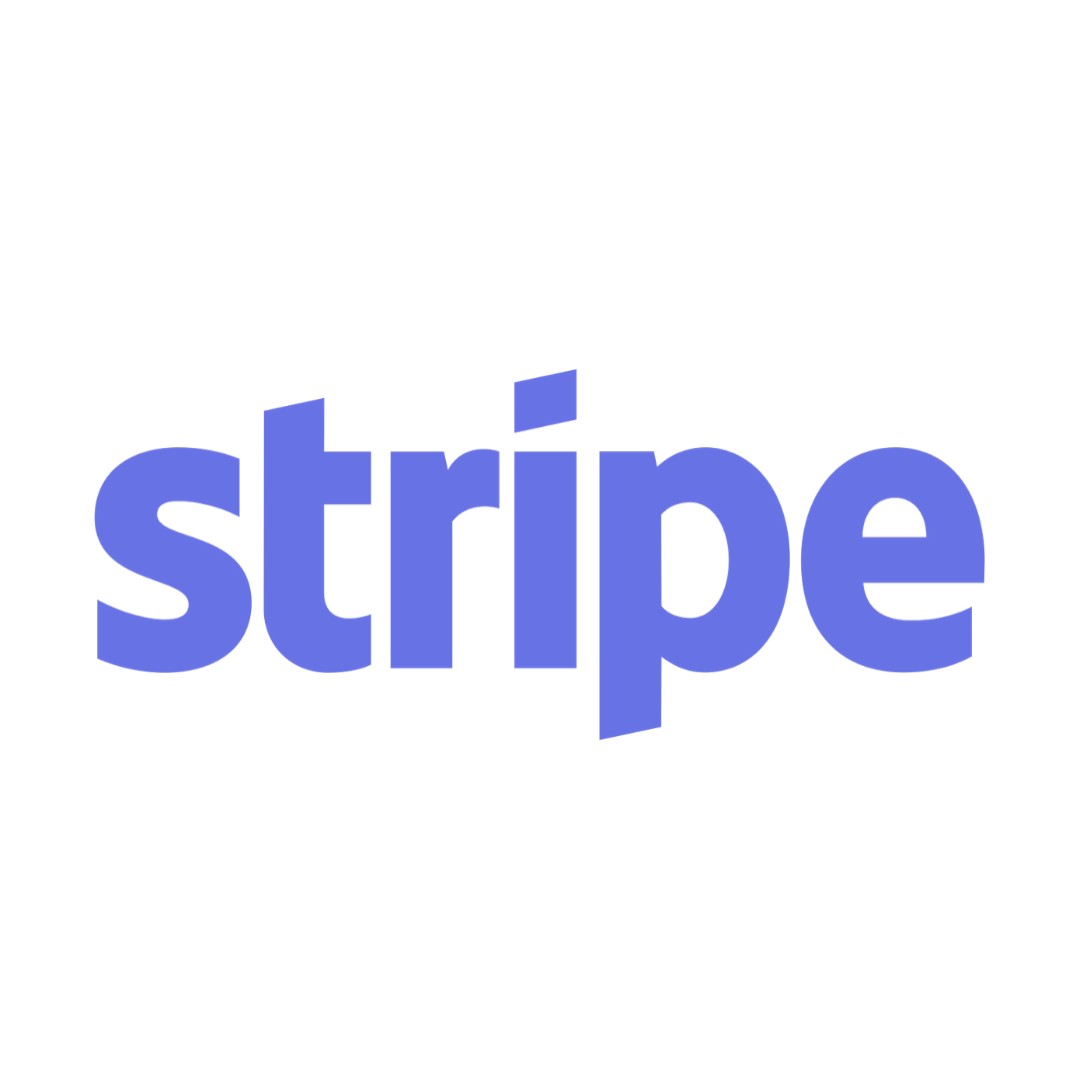 Stripe
Stripe provides you with a simple, easy, and secure way to get paid online. With Stripe, you no longer need to worry about opening a merchant account, which means you can start collecting payments faster. Stripe also takes care of the entire billing cycle from storing your customer's credit cards, handling subscription billing, and depositing payments into your bank.
Pricing is simple: 2.9% + 30 cents.

Payouts are quick: 2 business days.
The benefits of integrating Stripe with GorillaDesk
Time is money. Get paid faster when you accept credit cards in-person, online, or automatically with our native Stripe integration.
Store credit card information on file
When it's time to charge a customer for the work you've done, the last thing you want to do is ask them for their credit card information again. GorillaDesk allows you to store a customer's credit card number on file for easy billing down the line.
Embed payment links in your emails
Make paying invoices a hassle-free experience for your customers by embedding payment links in your invoice emails and late payment reminders. Then when it comes time to get paid, customers can pay online through your Customer Portal.
Enable subscription billing
Not every business runs the same way, especially when it comes to billing customers. GorillaDesk makes it easy to set up subscription billing so you can bill your customers weekly, monthly, quarterly, or any other frequency your heart desires.
Send reminders for payments past due
Are you tired of chasing customers down for money? We totally understand. Our software (gently) remind late-paying customers when their invoice becomes past due automatically, so you (and your business) get paid what you're worth.
Frequently asked questions about our Stripe integration
How long do payouts take with Stripe?
Once you're set up, payouts arrive in your bank account within two business days. Keep in mind your first payout can take up to 7-14 days to transfer. Stripe does this to establish your account.
What payment methods can I accept with Stripe?
You can accept the following cards through our Stripe integration: Visa (credit and debit cards), MasterCard (credit and debit cards), American Express, and Discover (US merchants only).
Is Stripe secure?
Yes! Stripe follows industry-leading payment practices through PCI (Payment Card Industry) compliance. This is the security standard for businesses that handle credit card transactions.
How do I get started with Square?
Enabling Stripe inside GorillaDesk is easy! To get started, log into your GorillaDesk account, then navigate to the add-ons areas under your settings. Create a Stripe account, click authorize, and we'll handle the rest for you. For more detailed instructions, please click here. 
Try it free for 14 days. No credit card required. Instant setup.
We will be customers for life
"I can not say enough good things about GorillaDesk it saves us so much time and money. The customer service is the best. I would recommend GorillaDesk to anyone no matter what industry. I trained my employee in 5 minutes on how to use it. We will be customers for life."