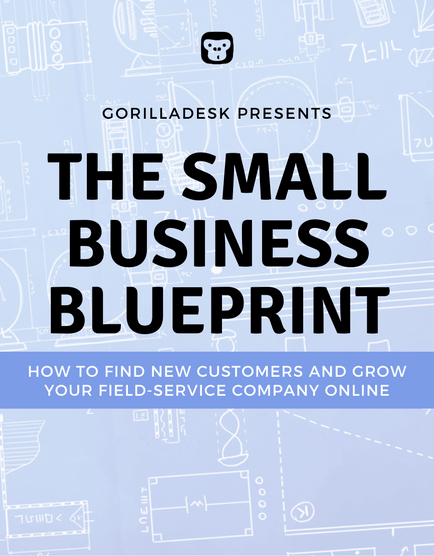 The Small Business Blueprint
Learn how to find new customers and grow your local service business through online marketing.
1. Introduction
Before you set forth on your marketing journey, learn why we wrote this guide, who it's for, how to use it, and what to expect.
2. Double Down On Your Customers
Customers are the lifeblood of your business. In this chapter, we'll explain the importance of understanding your customers & show you how to use job stories to do just that
3. The Importance Of Branding
This chapter will show you how to develop your brand and cultivate your company's story so that you can confidently communicate your value to customers.
4. How To Increase Your Chances Of Marketing Success
Before we dive into the specific tactics at your disposal, it will be helpful to walk you through the three steps ALL experienced marketers take to increase their chances of marketing success.
5. Level Up Your Marketing Strategy With The Conversion Funnel
In this chapter, you'll learn how to create your own conversion funnel to visualize and understand your customer's behavior at each stage of your business.
6. Foundations Of Traffic Acquisition
With so many traffic channels available, we'll show you the difference between push and pull marketing tactics, and how to choose the best channel for YOUR business.
Try it free for 14 days. No credit card required. Instant setup.
We will be customers for life
"I can not say enough good things about GorillaDesk it saves us so much time and money. The customer service is the best. I would recommend GorillaDesk to anyone no matter what industry. I trained my employee in 5 minutes on how to use it. We will be customers for life."

Ready to Get Started?
Get all our amazing features and top-rated support, with no credit card required.