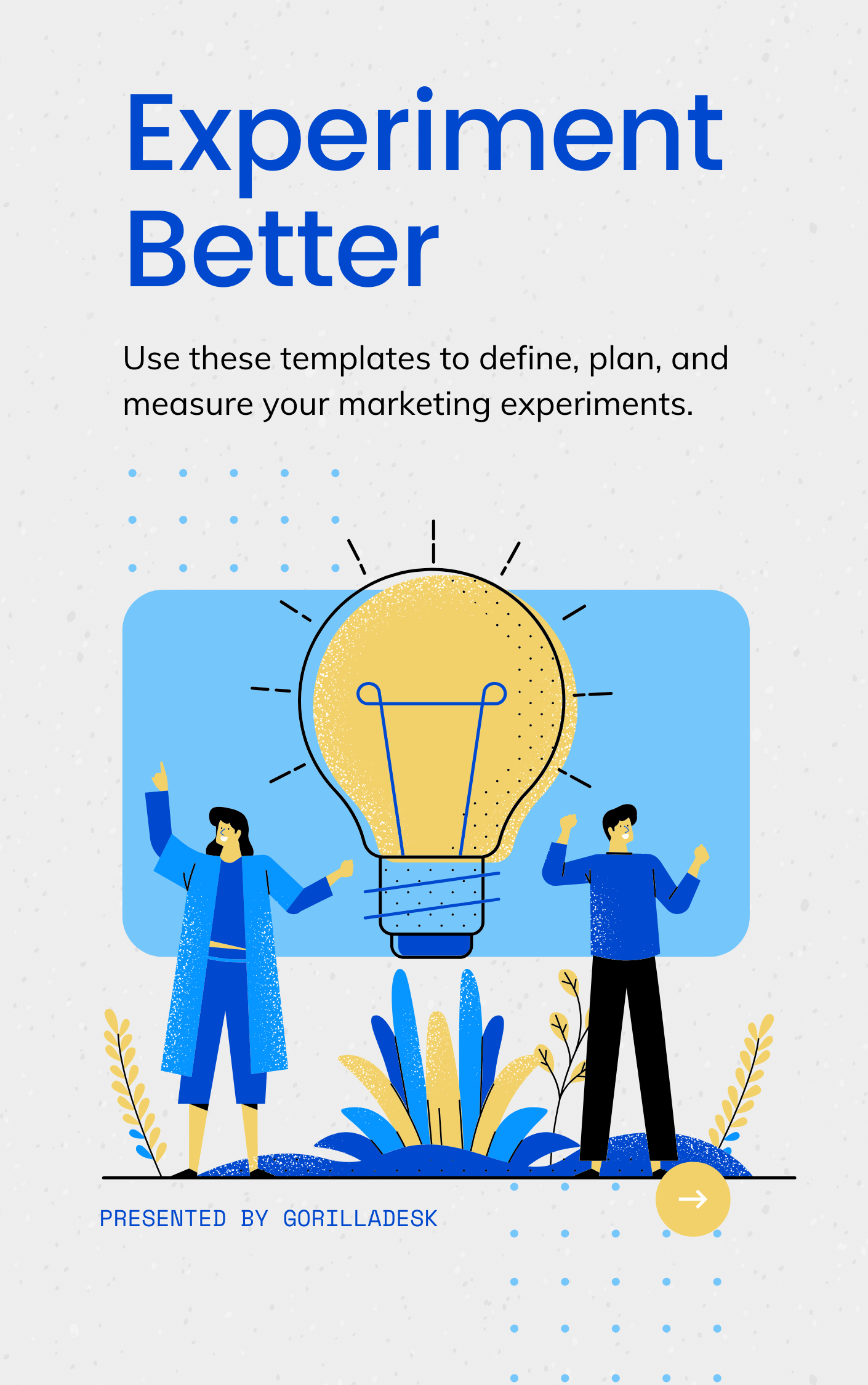 Grow your local service business faster with these test & learn cards.
There are hundreds, if not thousands, of traction channels out there. What we've learned over the years after helping small business owners with their growth strategy is there are no silver bullets.
In order to figure out which marketing channel will work for your business, you need to run experiments early and often.
So we created a FREE template with all the tools you need to get started today. Now, running marketing experiments is easy!
Note: Test and Learn Cards were made popular by the awesome team at Strategyzer.
This template includes everything you need to define, plan, and measure your marketing experiments.
This free download includes:
Test Card: clearly define and plan your experiments.
Learn Card: examine your results and take appropriate action.
An example of what both cards filled out should look like.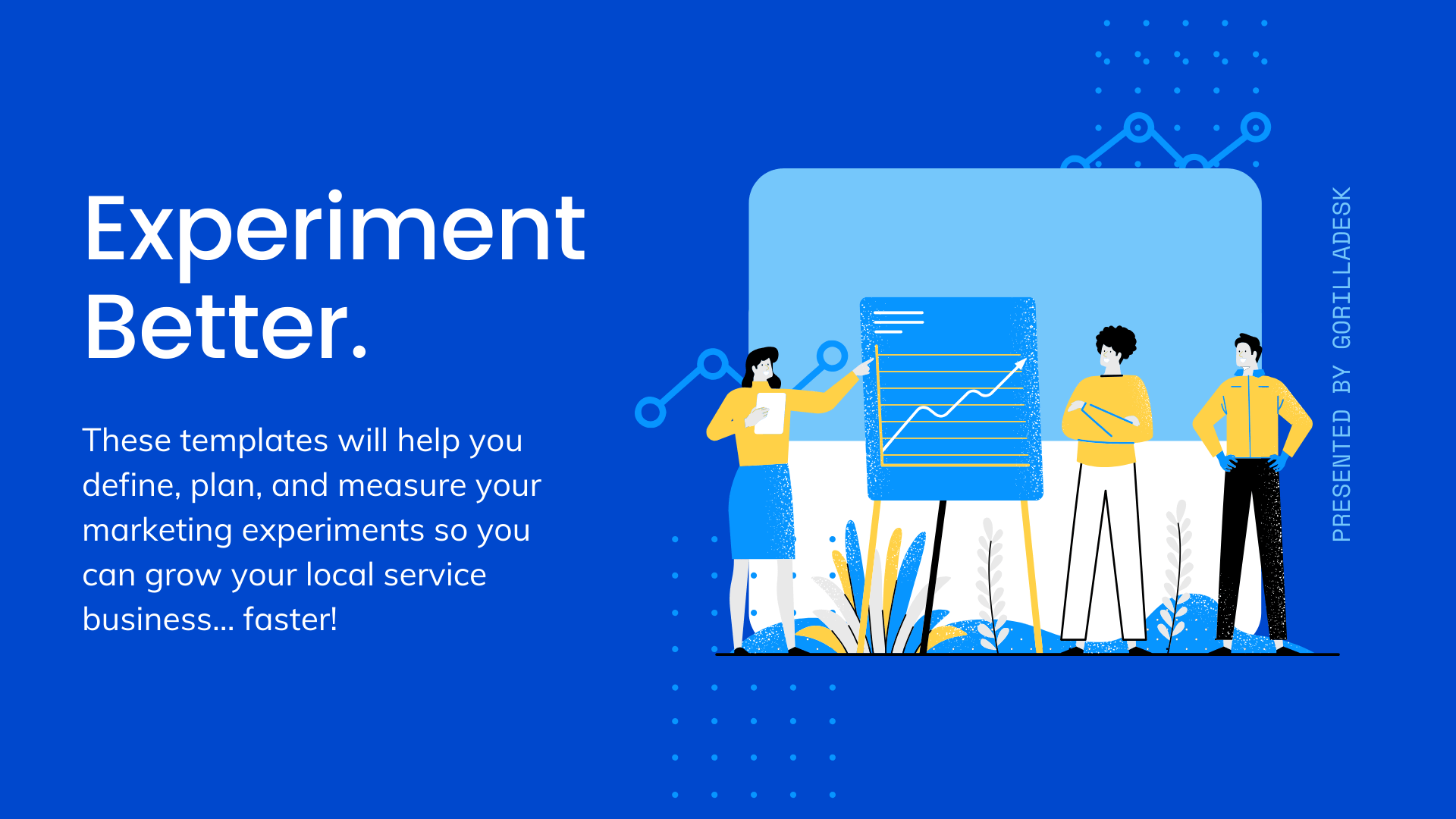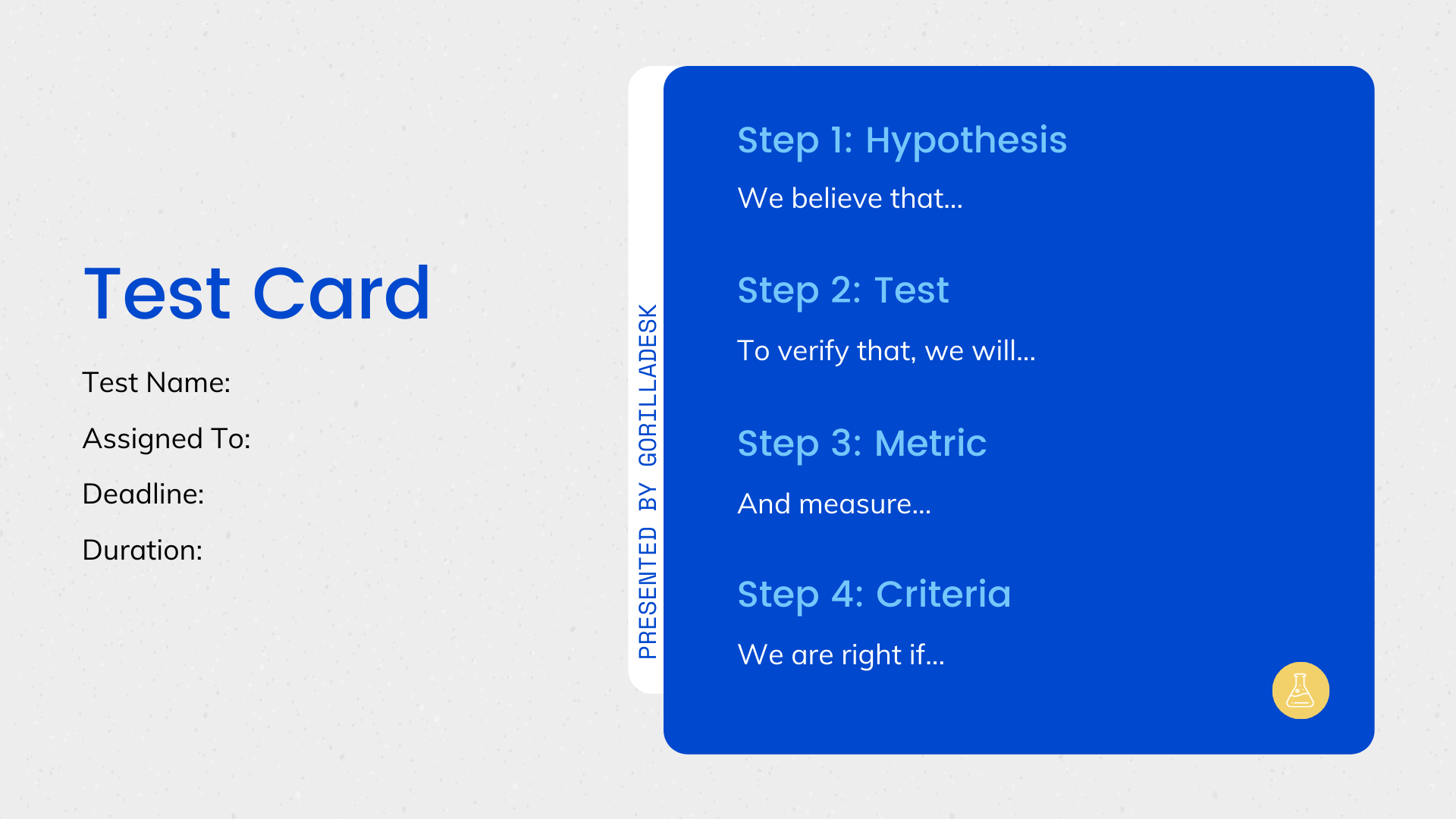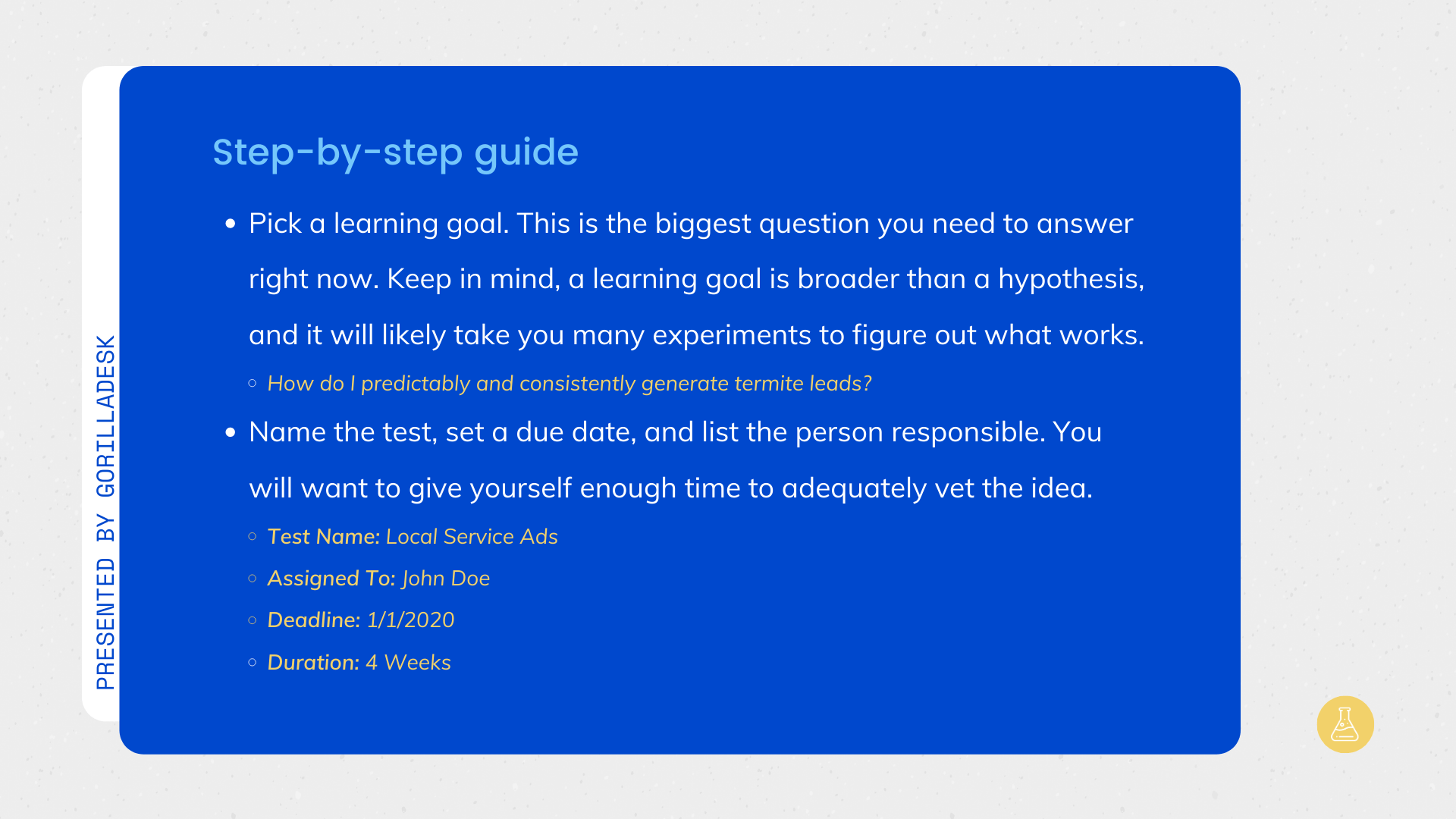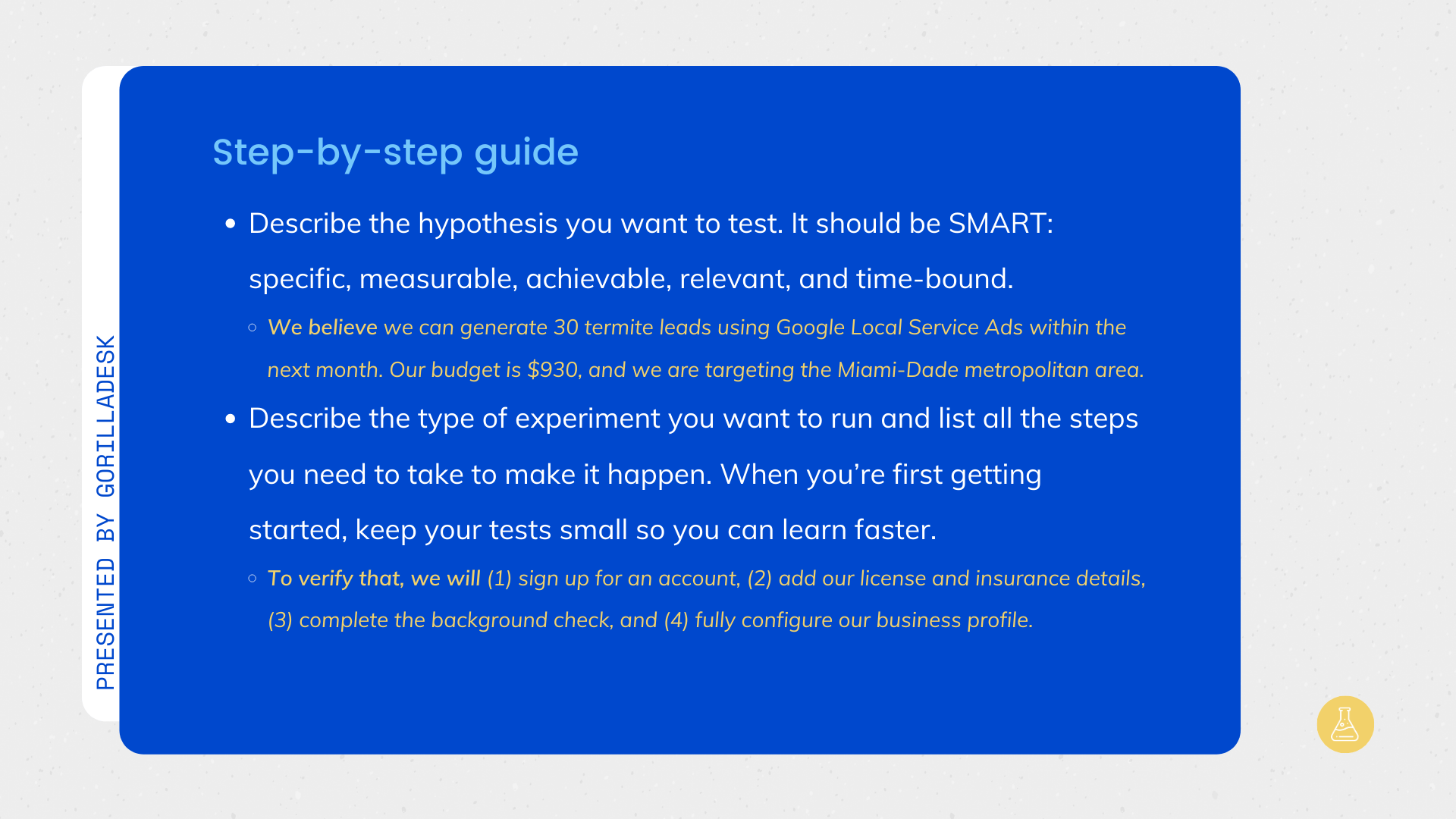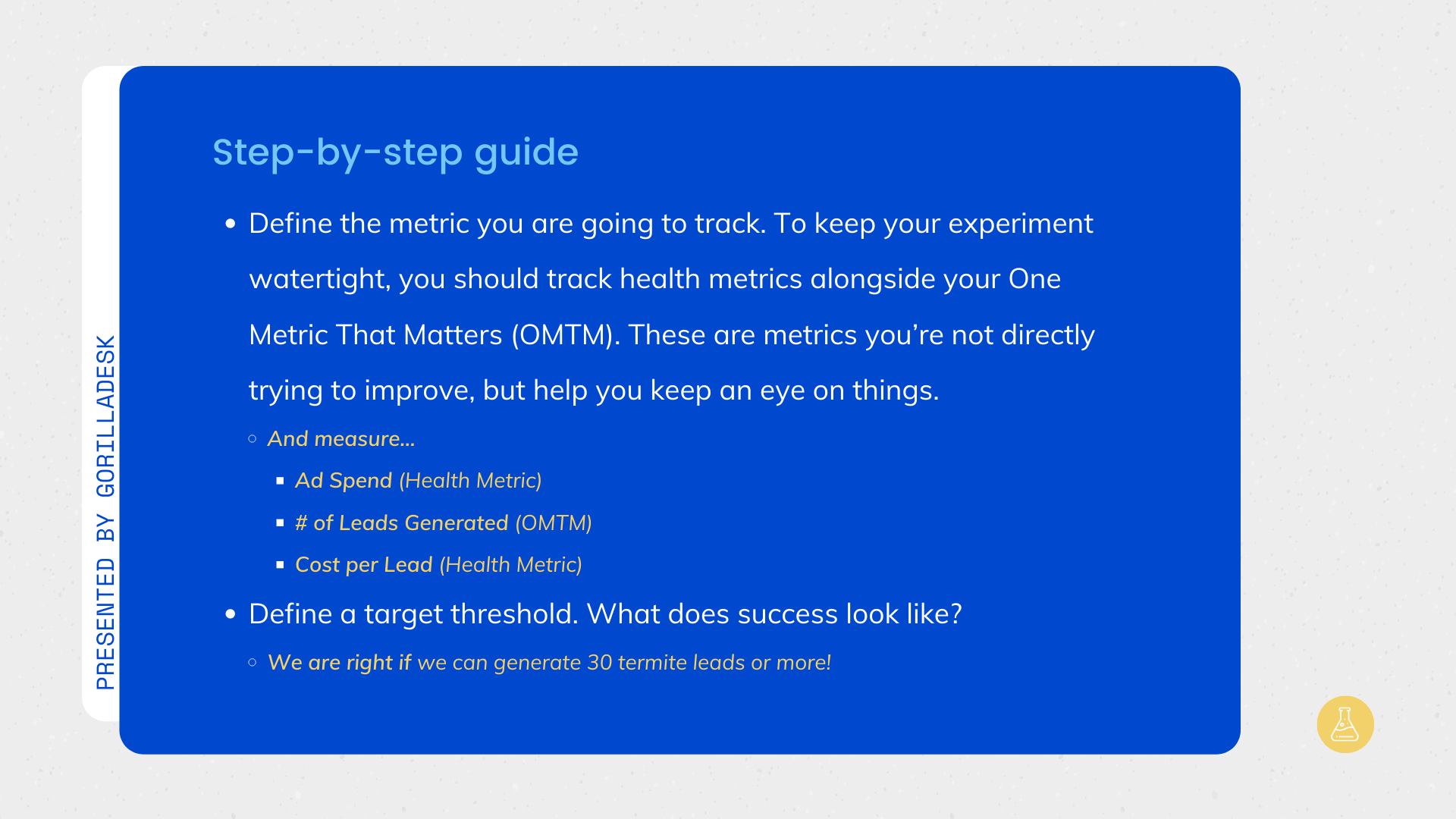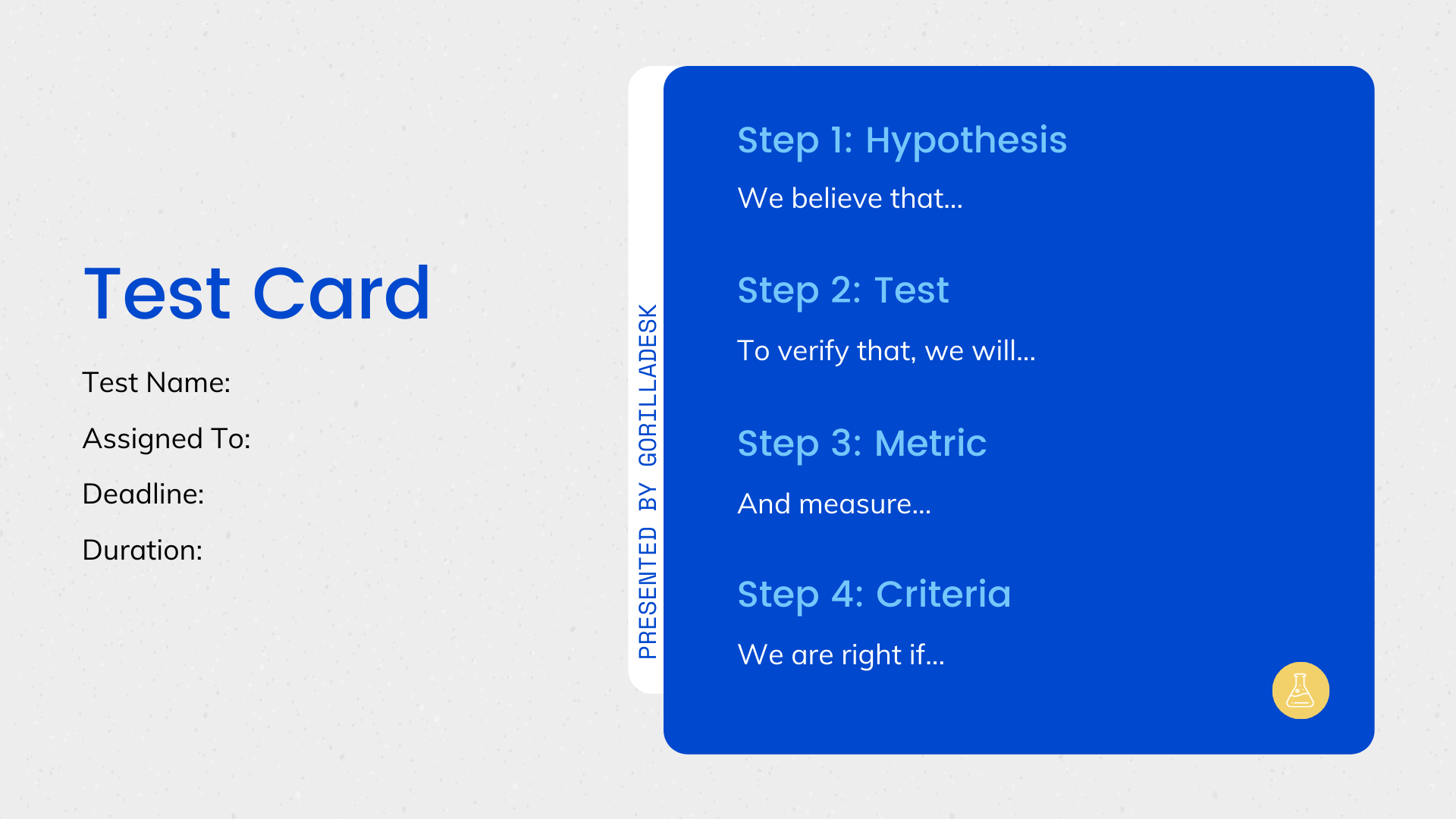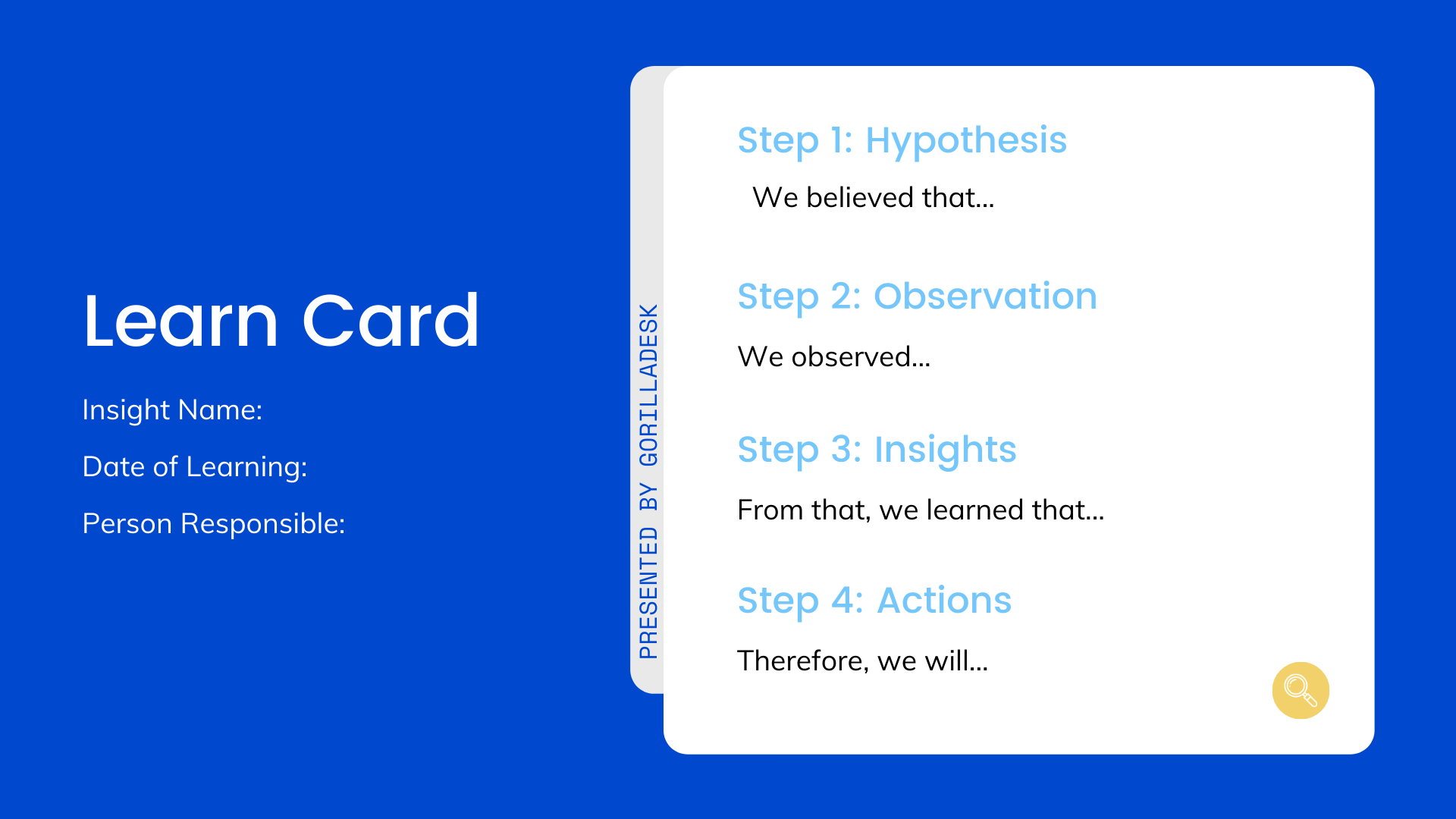 Interested? Here's a sneak peak
The Test Card
The Test Card forces you to codify what you want to achieve with an experiment. It asks the following questions:
1. We believe that…
It's important we challenge our riskiest assumptions, rather than letting them hide beneath the surface. When it comes to marketing, there are a lot of assumptions you can test, so you're going to want to challenge those that have the most significant impact on your business. 
2. To verify that, we will…
Now things get real. How will you validate (or invalidate) your riskiest assumption? Here's where you outline the exact steps you're going to take during this experiment. Keep in mind your first few tests in any given direction should be relatively quick and cheap to implement.
3. And measure…
A lot of small business owners test marketing channels based on what feels right. Marketing like this is a big mistake because you're unable to track your progress and make informed decisions. Furthermore, seeing how far you've come since you first started helps you and your team stay focused, meet deadlines, and celebrate wins along the way. 
4. We are right if…
Another mistake many small business owners make is shooting the arrow and painting the target around it. This is unhelpful because it encourages you to justify mediocre results or claim that your initial goal was unrealistic. For these reasons, it's important that you clearly define what success looks like and then stick to your guns. You can always re-evaluate your goals after the experiment is done.
The Learn Card
The Learn Card helps you understand how the results of your experiment will be used going forward. It asks the following questions:
1. We believe that…
2. We observed…
3. From that, we learned…
4. Therefore we will…
These questions are pretty self-explanatory, so the key to success with the Learn Card is actually answering them. The beauty of running marketing experiments in this manner is you never lose. You either win, or you learn. The reason for this is you have three options to choose from when you conclude a marketing experiment. You can either pivot, patch, or persevere.
Pivoting is what you should do if your marketing experiment failed. In this scenario, you go in a new direction with a new hypothesis about your marketing or sales strategy.
Patching is what you do when you received inconclusive results from your marketing experiment. In this scenario, you simply fix the broken parts and rerun the experiment.
Persevering is what you do when the marketing experiment is successful! In this scenario, you double down on what works and rerun the experiment making small changes if needed. 
Try it free for 14 days. No credit card required. Instant setup.
We will be customers for life
"I can not say enough good things about GorillaDesk it saves us so much time and money. The customer service is the best. I would recommend GorillaDesk to anyone no matter what industry. I trained my employee in 5 minutes on how to use it. We will be customers for life."