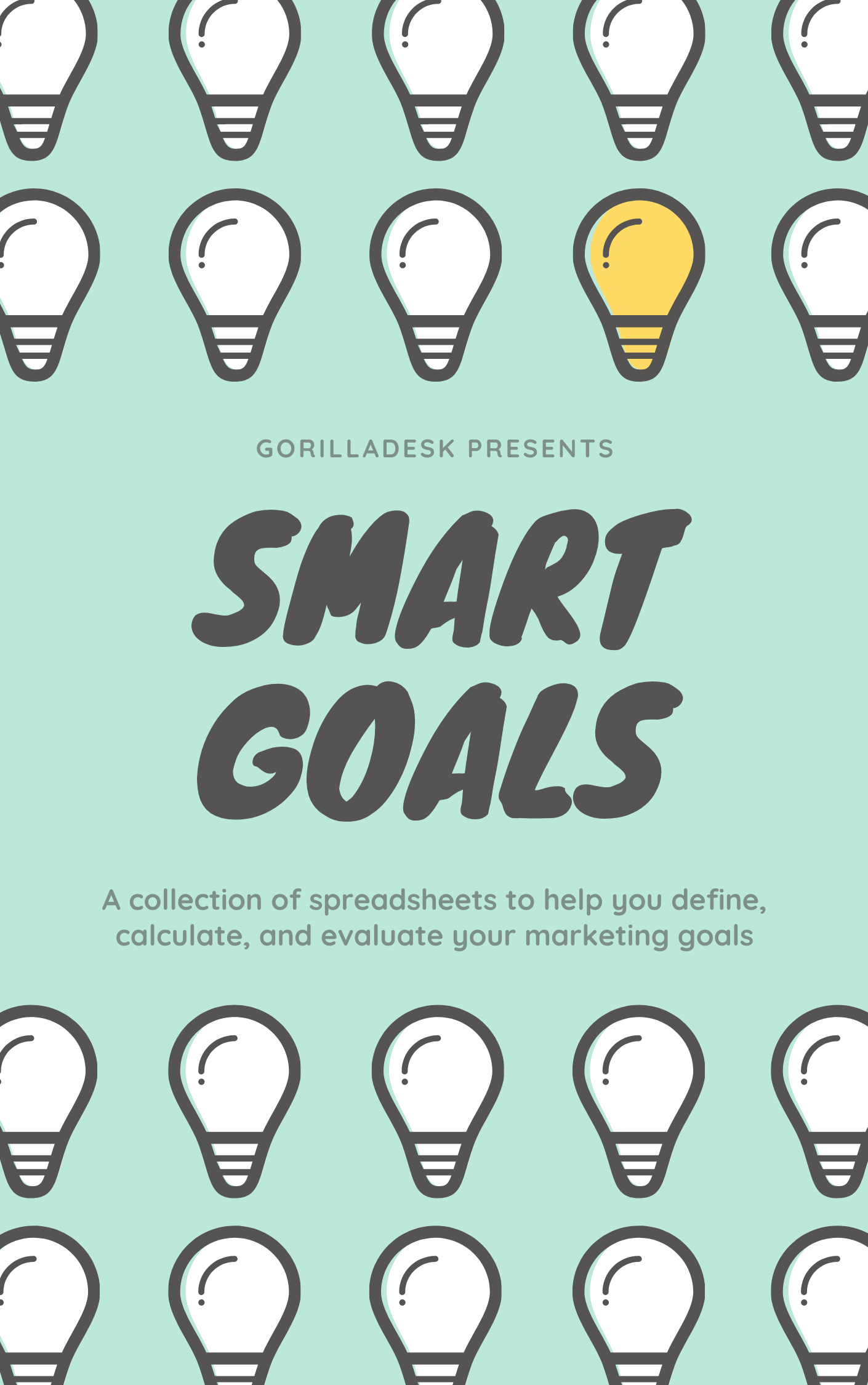 The SMART way to set marketing goals
Do you ever feel like you're working hard but not making any progress in your business? Maybe you see little improvement when you reflect on what was actually accomplished in the last five or ten years. Or perhaps you struggle to see how you're going to achieve the ambitious goals you've set for yourself (and your team) this year.
A lot of small business owners set the same exact goal every year and fail to achieve it. Others hustle day in and day out but barely improve their bottom line. Setting SMART goals helps you clarify your ideas, focus your energy, and use your resources wisely.
To help you write SMART goals, we've created a FREE template with all the tools you need to get started today. 
This template helps you write clear and measurable goals. It also shows you how to calculate and track the marketing metrics that matter to all local service businesses.
This free download includes:
A worksheet to help you define your goals.
A worksheet to help you calculate your goals.
Available in Microsoft Excel and Google Sheets formats.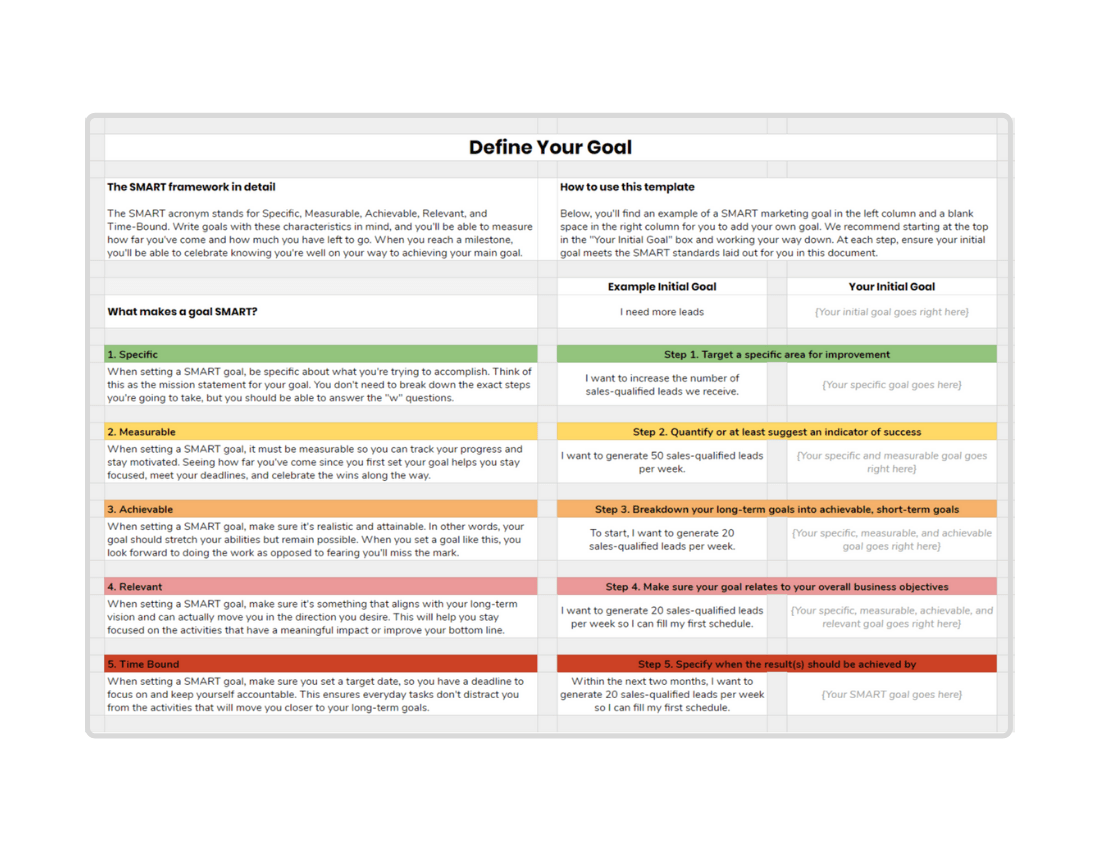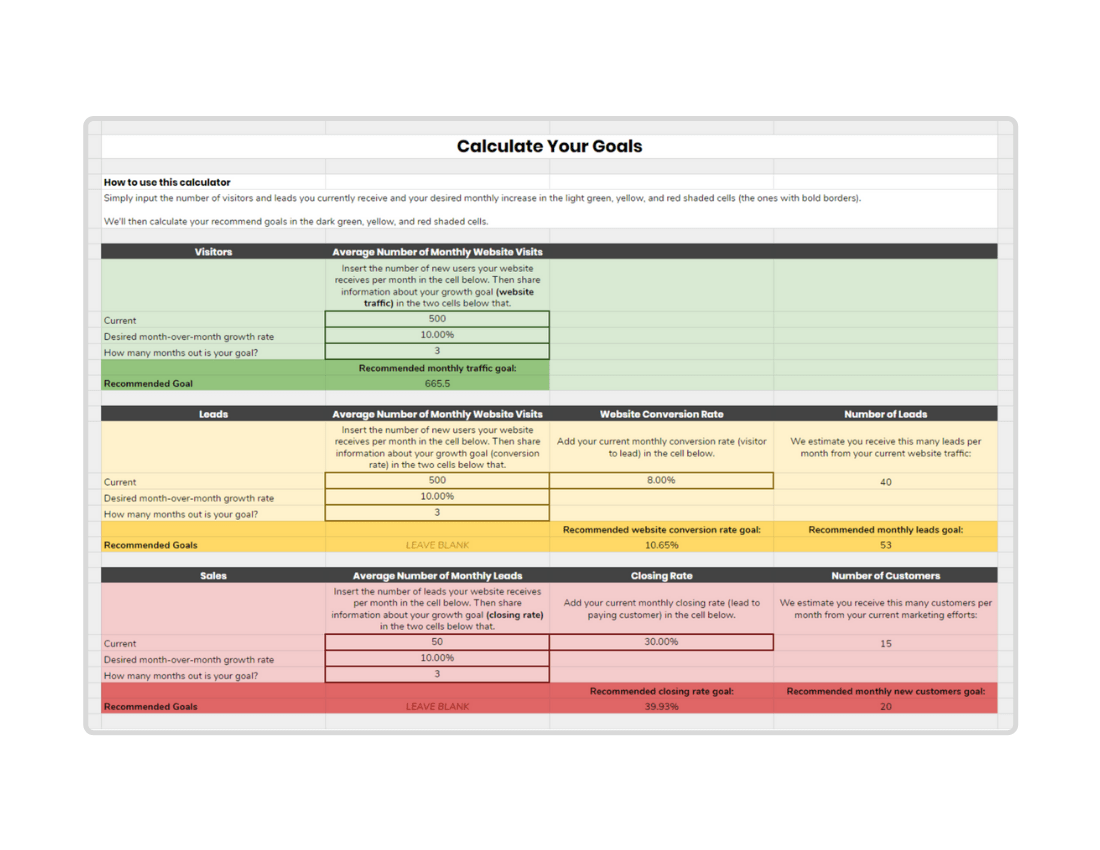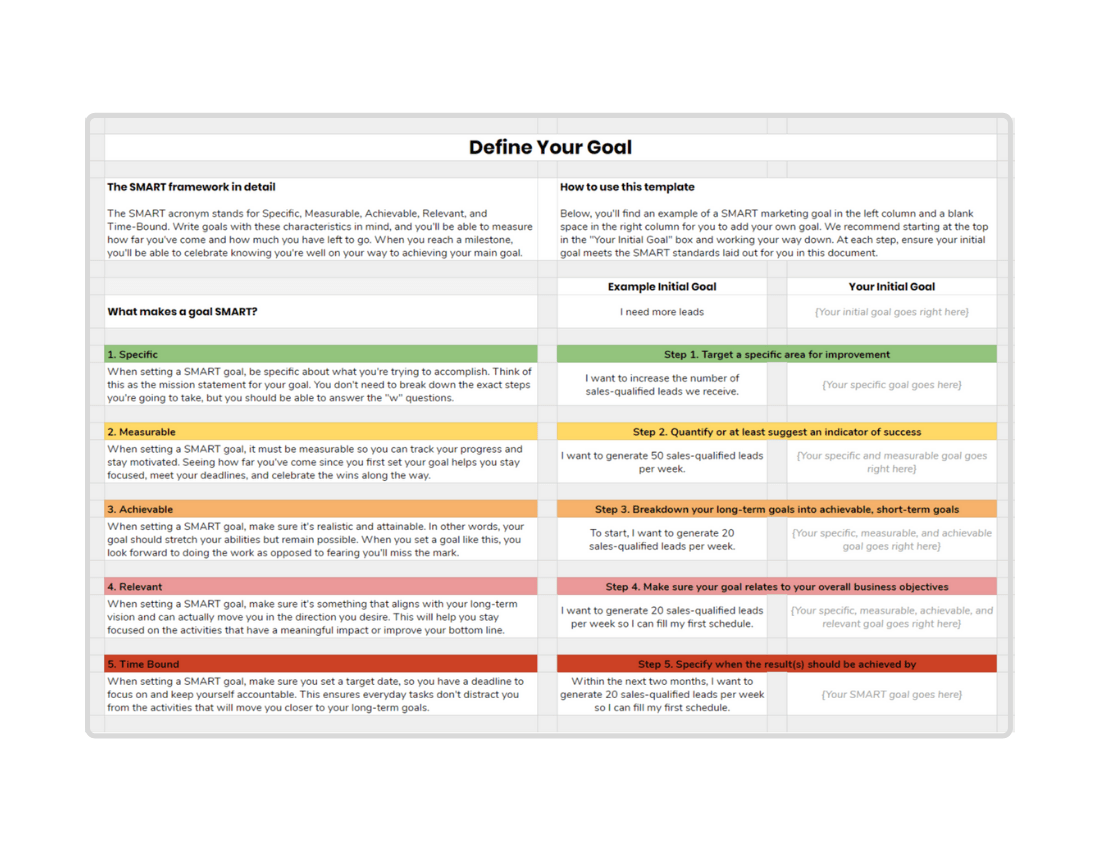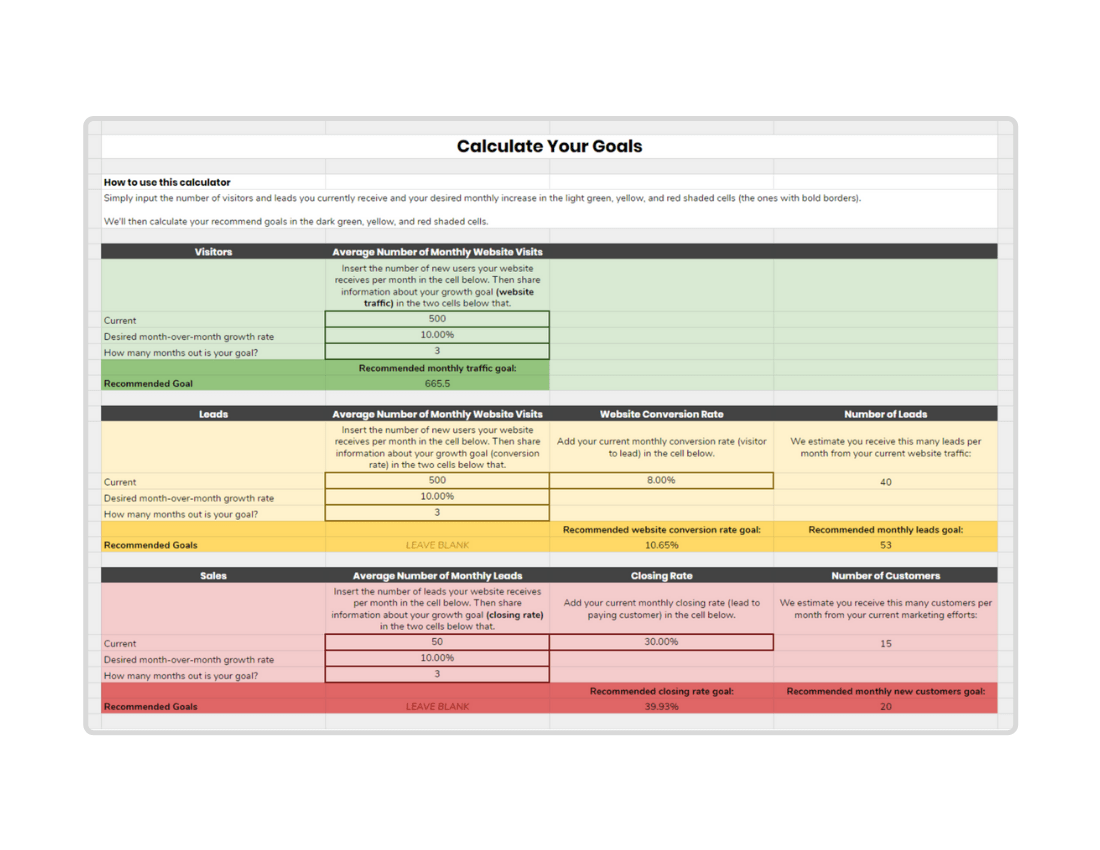 The SMART framework in detail
The acronym SMART stands for Specific, Measurable, Attainable, Relevant, and Time-Bound. Learn what each of these characteristics means below. Then download the FREE template above to learn how to create SMART marketing goals for your local service business.
1. Specific
When setting a SMART goal, be specific about what you're trying to accomplish. Think of this as the mission statement for your goal. You don't need to break down the exact steps you're going to take, but you should be able to answer the popular "w" questions.
2. Measurable
When setting a SMART goal, it's important that it be measurable so you can track your progress and stay motivated. Seeing how far you've come since you first set your goal helps you stay focused, meet your deadlines, and celebrate the wins along the way.
3. Achievable
When setting a SMART goal, make sure it's realistic and attainable. In other words, your goal should stretch your abilities but still remain possible. You see, when you set an achievable goal, you look forward to doing the work as opposed to fearing you'll miss the mark.
4. Relevant
When setting a SMART goal, make sure it's something that aligns with your long-term vision and actually has the ability to move you in the direction you desire. This will help you stay focused on the activities that have a meaningful impact or improve your bottom line.
5. Time-Bound
When setting a SMART goal, make sure you set a target date, so you have a deadline to focus on and keep yourself accountable. This ensures everyday tasks don't take your attention away from the activities that will move you closer to your long-term goals.
Try it free for 14 days. No credit card required. Instant setup.
We will be customers for life
"I can not say enough good things about GorillaDesk it saves us so much time and money. The customer service is the best. I would recommend GorillaDesk to anyone no matter what industry. I trained my employee in 5 minutes on how to use it. We will be customers for life."