Customer Management Portal
Empower your customers and take your customer experience to the next level.
Improve and facilitate customer engagement with the customer portal
Customers can access Real Time information 24/7 365 days a year.
Get paid faster by allowing customers to pay online.
Enhance your customer service experience.
Facilitate customer feedback and reviews.
Improve customer retention and reduce churn.
Login
GorillaDesk allows users to Manage your customer's login credentials directly from their account on the Desktop. Here, you can:
✓  Update their login credentials at any time.
✓  Send a Password Reset Email.
✓  Require a Password reset on their next login.

This allows you to make any necessary Customer account changes at your convenience.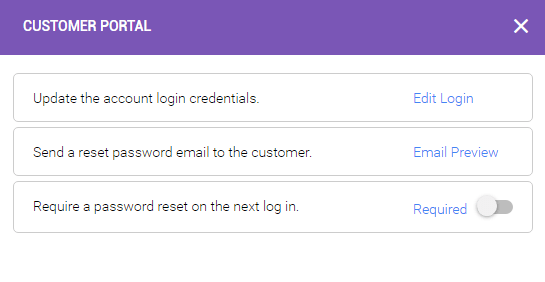 Alternatively, your customers will have the ability to create their own login credentials from the Portal. This option allows your customers to manage their Portal credentials at THEIR best convenience.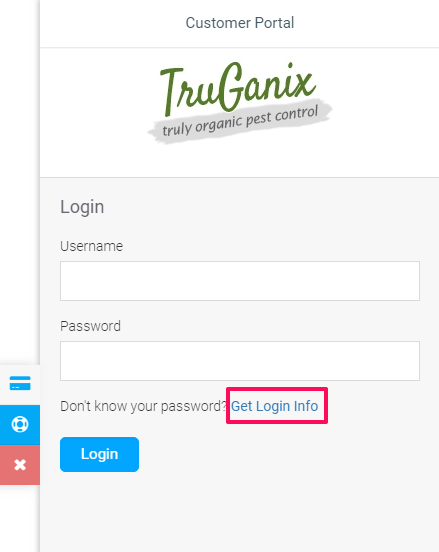 After entering the email associated with their account, they will receive an email containing their login credentials.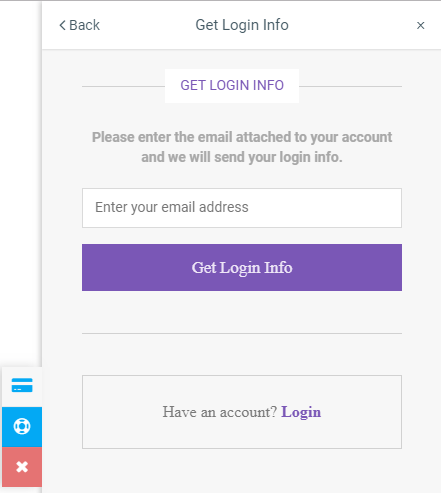 Upon logging in, your customers will have the ability to change their Portal password at any time.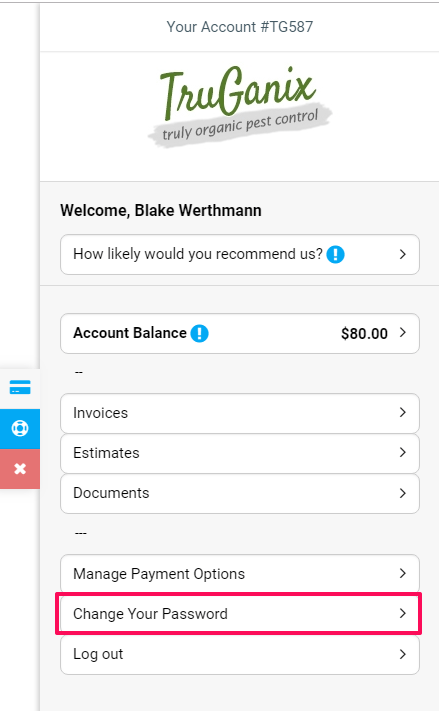 Contact Form
Never miss a lead with our powerful Contact Form. Embedding the Contact Form on your Portal will allow you to efficiently manage inbound leads.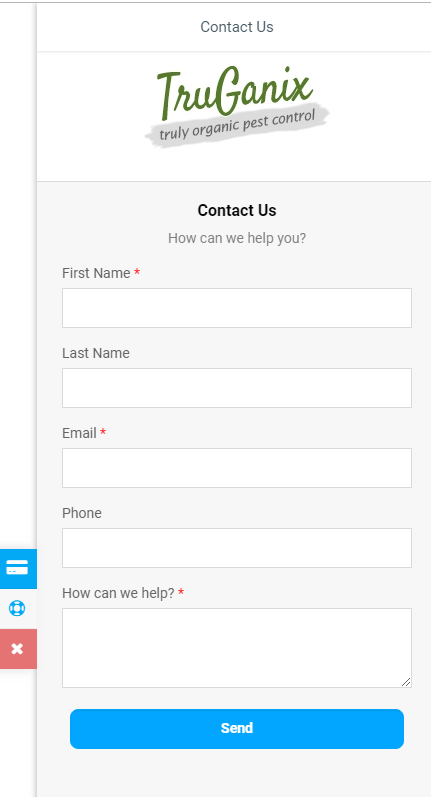 Once the form has been submitted, all submissions will filter into an 'Inbound Leads' Report in GorillaDesk, allowing you to capitalize quickly and efficiently on potential customers.

Review Generation
Decrease churn, improve retention,and build your Net Promoter score by listening to your customers. The Review Generation capability will allow you to establish the online presence you deserve, keep your customers happy and free up time to focus on what's really important; Serving your customers to the best of your ability.
Likely Ratings and Service Ratings can be embedded into any of your emailed communications when the Customer Portal is enabled. If your customer chooses the highest rating:
Congratulations, you're doing an awesome job!

It will redirect them to a review page of your choice (Google Review, Yelp Review etc.).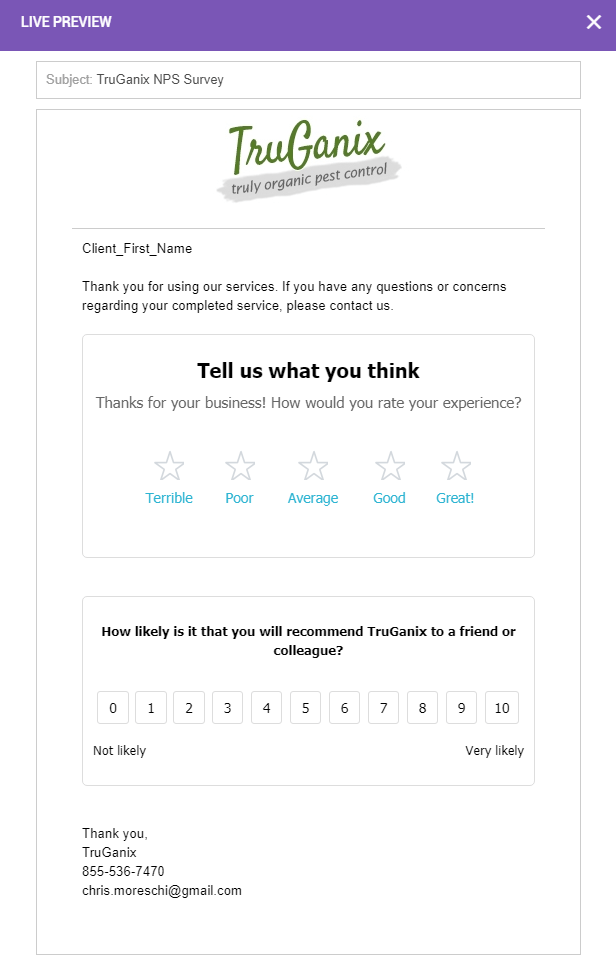 Only the highest ratings will redirect them to your review page, but ALL feedback is accessible in Service and Likely Rating reports in GorillaDesk. Use this insight to turn that 4 star rating into 5 stars upon your next visit. You got this!
Enabling Service and Likely Ratings will also provide your customer with the same functionality within their portal.
Whether you're a long time business owner or just starting out, the Customer Portal will provide you with the tools to take your business to the next level.
Get Started with GorillaDesk
All these features are waiting for you inside GorillaDesk. Enter your best email address below to get started with a 14-day FREE trial and streamline your workload.
Frequently Asked Questions
You have questions about Paperless Invoicing, we have answers.
What plan will I need to enable the customer portal?
The customer portal is only available for pro plan users.
Will customers still have the ability to pay with cash or checks if I have the customer portal enabled?
Yes, you will always have the ability to manually accept a transaction by cash of check.
Will my customers have the ability to book their services online?
Not just yet! The online booking feature will give you the option to allow your customers to book their services online. At this time, we don't have an estimated release date, but stay tuned!
What if a customer leaves a poor rating?
Only the highest service and likely ratings will redirect them to your review page. However, all feedback is accessible in service and likely rating reports. You can use this valuable insight to take the next step in turning a poor rating into a lifelong happy customer.
Do I need to have a website to use the customer portal?
No, a website is not required to utilize the customer portal. Customers can access their portal by clicking a link that can be inserted in any of your emailed communications.
Ready to Streamline Your Workload?
Get started today with no credit card required!