How Termite Technology & Pest Control Increased Revenue by 46% With GorillaDesk!
Learn how this termite & pest control company streamlined and automated customer data management and communication to reduce loss of renewal intervals.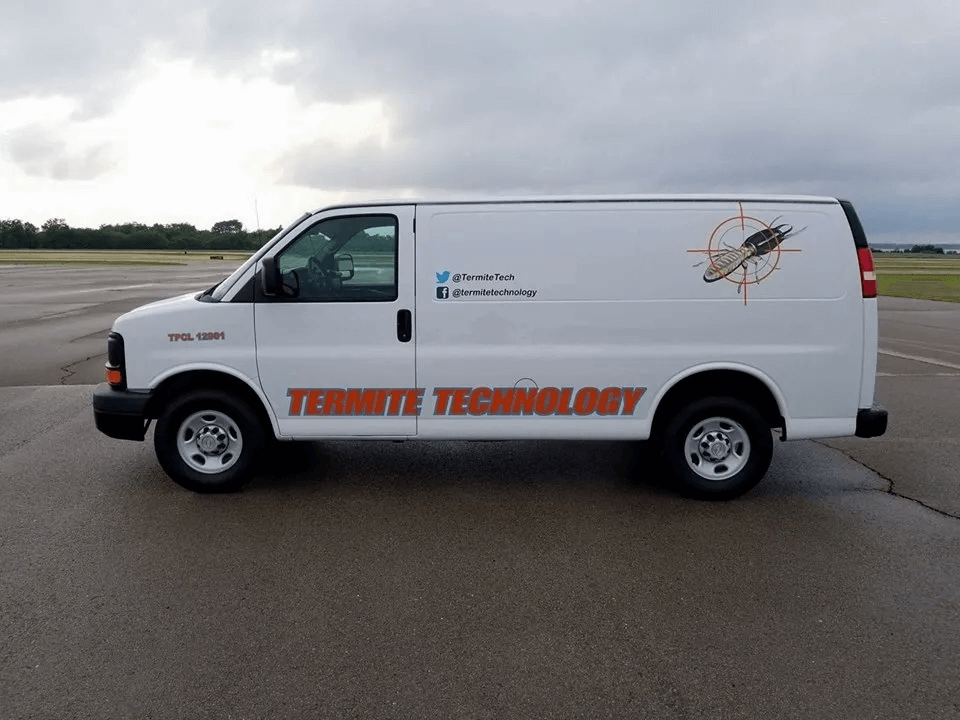 Started in April 1995, Termite Technology & Pest Control is a family owned and operated termite & pest control company in Sulphur Springs, TX.
Prior to this, James C. Pennington – the founder – was working as a Commercial Pest Control Technician with one of the largest pest control companies in Texas.
While working for that pest control giant, James felt that there were no independent service providers in this market with his passion for hands-on service. Also, customer service wasn't the primary focus at his employer.
He saw this as an opportunity and took the leap of faith to start Termite Technology & Pest Control. When he started, his main goal was to provide for his family as an independent contractor and offer quality pest control services to people in his area.
Why did James start his hunt for pest control software?
As a small pest control business, James always wanted to operate as lean as possible.
At the same time, the thing that kept him motivated was to build lasting relationships with customers as the best provider possible. So compromising on customer service and satisfaction wasn't an option.
Until 2017, James was spread thin: scheduling, estimating, and answering the phones was taking a toll.
"To add to the growing pains, our workload was multiplied by the lack of coordination between fieldwork and office data entries.
We started missing calls while we were on jobs, which led to us spending a lot of time calling customers back. It also led to customers going with competitors." — James C Pennington
He soon realized he couldn't grow his pest control business like that. He needed to make some serious changes.
Why did James choose to go with GorillaDesk?
GorillaDesk wasn't the first pest control software James came across. He did try a couple of other available options to see which one met his requirement and fit in his budget.
"I contacted some other data product services. I was put off by the difficulty of the process, and expensive upfront costs. I then started looking for other options and that's when I found GorillaDesk. I started the trial immediately and within the first couple of hours, I got the hunch that I have found the right tool."
According to James, he decided to go ahead with GorillaDesk because:
1) Ease-of-use:
"It was straightforward and simple to use. I watched the training videos and referred to help articles wherever I got stuck. The support has been awesome whenever I have a question."
To help our customers get the most out of GorillaDesk's pest control software, we launched GorillaDesk Academy. The main objective of it is to provide our customers with free step-by-step product training.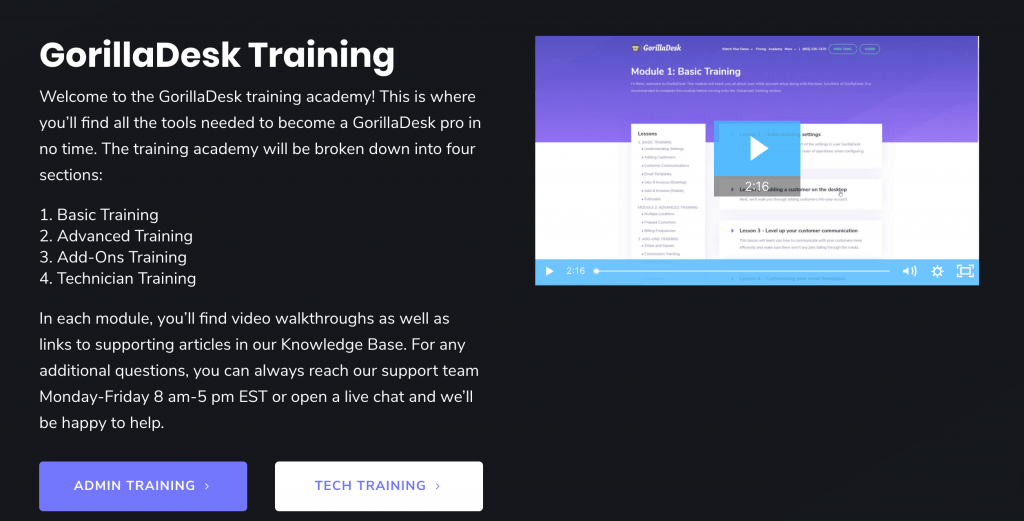 2) Low software cost:
The other important factor for James was the cost associated with the software. Unlike other available options, GorillaDesk doesn't charge a huge upfront fee.
If you are wondering how much GorillaDesk pest control software costs, check out our pricing here.
What's the secret to James's success?
As James says, the biggest benefit he saw was a significant drop in workload and missing jobs. The main reason for it was the lack of coordination between the fieldwork and office data entries.
"It helped in increased customer satisfaction and reduced churn. Customers stay on repeat service when the next service comes up." 
James and his team are now making more money from their existing customers which is always the best situation to be in for a business.
GorillaDesk helped James in improving his productivity significantly by seamlessly syncing up service schedules with office data. With the increased ability to accept new customers, ease of scheduling, and having complete control over customer service history, Termite Technology is all set for the next growth phase.
Increasing YoY revenue by 46%
"We're a lot more efficient and organized," says James.
The result!
"Our revenue for the period of July 2019 – June 2020 is up 46% in comparison to the previous year."

"I can definitely tell that our capacity is a lot higher. We can handle more jobs without having to worry about data entry after work hours."
The best part is James and his team have the peace of mind knowing that their fieldwork schedule and office data is fully synced up. There are no cracks in the process.
Since adding GorillaDesk to the arsenal, James has grown Termite Technology & Pest Control to:
Over 1100 active customers
Almost $200K in annual revenue
3 team members
Going above and beyond pest control software
James was already impressed with how efficiently GorillaDesk streamlined the gaps between fieldwork and office data entries for Termite Technology.
It resolved his biggest challenge of ensuring he and his team were not missing out on any repeat service.
However, what hooked him, even more, was the additional things he is able to accomplish with GorillaDesk. James' favorite GorillaDesk features are:
A) No more unpaid invoices
Another thing eating up James' time was using a separate tool for invoicing.
"I've left a lot of money on the table by forgetting to invoice jobs. I'd forget because I had so much to do—scheduling, routing, answering the phone, and whatnot."
Using GorillaDesk, James has not just streamlined the scheduling, routing, and customer communication, but also automated invoicing and overdue invoices reminders.
"I don't leave money on the table anymore. GorillaDesk handles the money collection part for my business and frees up a lot of time I can use for whatever I like to do," said James.
B) Complete service history log for each customer 
Prior to using GorillaDesk, James and his team were overwhelmed by the amount of client information, job details, sent quotes, and unsent invoices. It was nearly impossible for them to keep track of everything in one place.
With GorillaDesk, managing all these is a breeze. He absolutely loves that he can now access different information for a customer such as: 
Completed jobs

Scheduled jobs

Invoices with different statuses such as paid, overdue, etc.

Received payments 

Service or customer-related notes
And much more from one single screen.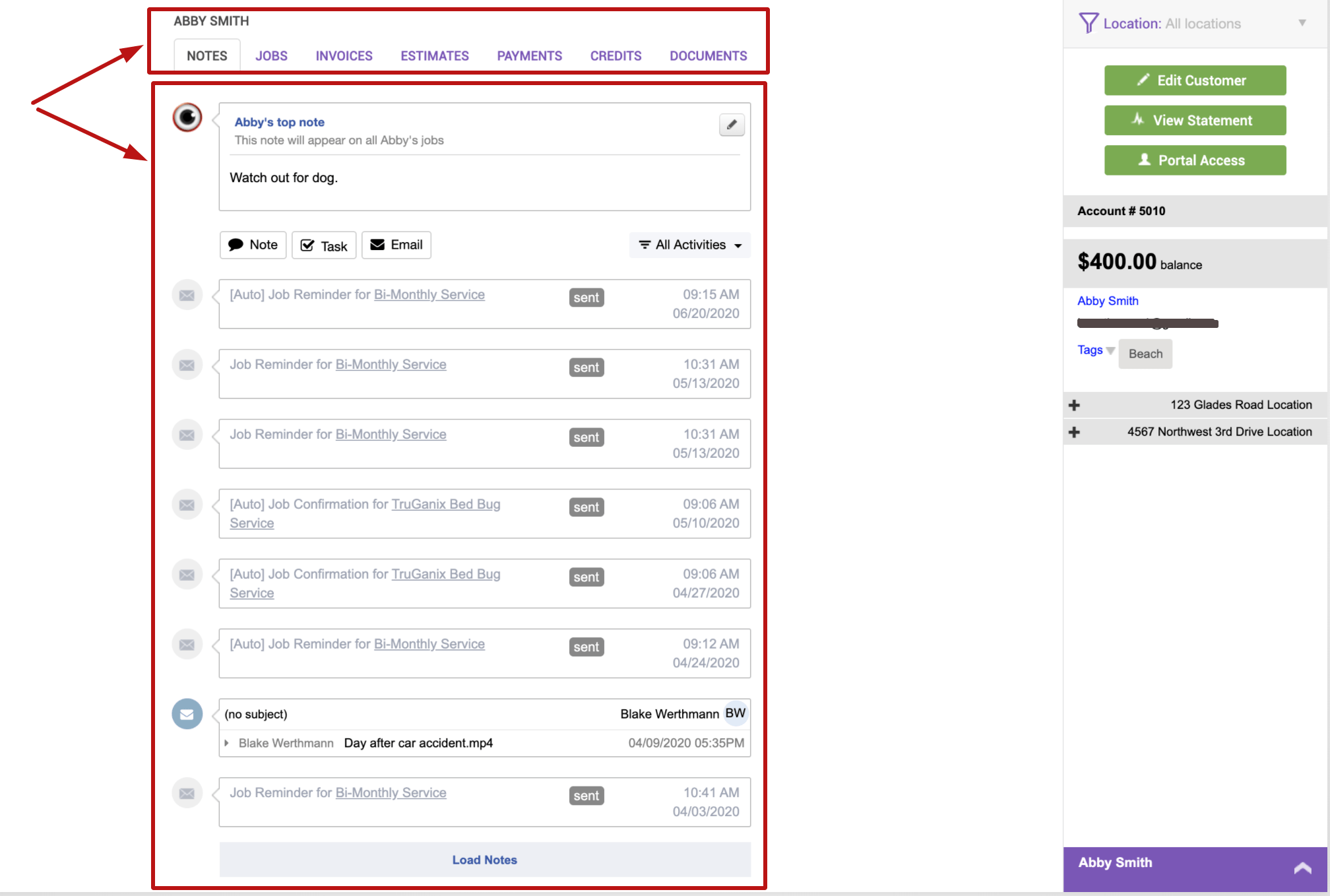 Suggestions for fellow pest control business owners 
As Termite Technology & Pest Control continues to grow as a pest control company, GorillaDesk helps the process and operations go efficiently. Whether looking to schedule a new job, staying on top of customer communication, or invoicing customers on-the-fly, James and his team trust GorillaDesk.
If you are also considering GorillaDesk for your pest control business, but are on the fence, here is what James has to say:
"Easiest product to master directly out of the box. Seamless integration of previous customer content." 
Termite Technology & Pest Control's favorite features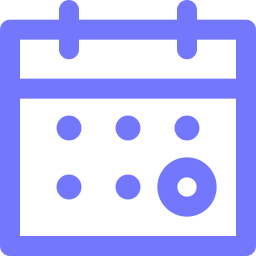 Job Scheduling
Don't let important job details slip through the cracks. With just a few clicks, create a job, choose a customer, and assign it to your team. This is job scheduling simplified!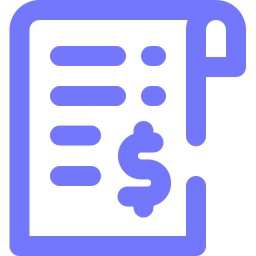 Invoicing
Instead of manually creating invoices or chasing customers down for money, you can automate your entire billing process with GorillaDesk.
Try it free for 14 days. No credit card required. Instant setup.
We will be customers for life
"I can not say enough good things about GorillaDesk it saves us so much time and money. The customer service is the best. I would recommend GorillaDesk to anyone no matter what industry. I trained my employee in 5 minutes on how to use it. We will be customers for life."

Ready to Get Started?
Get all our amazing features and top-rated support, with no credit card required.