How to select the right address for your Google My Business listing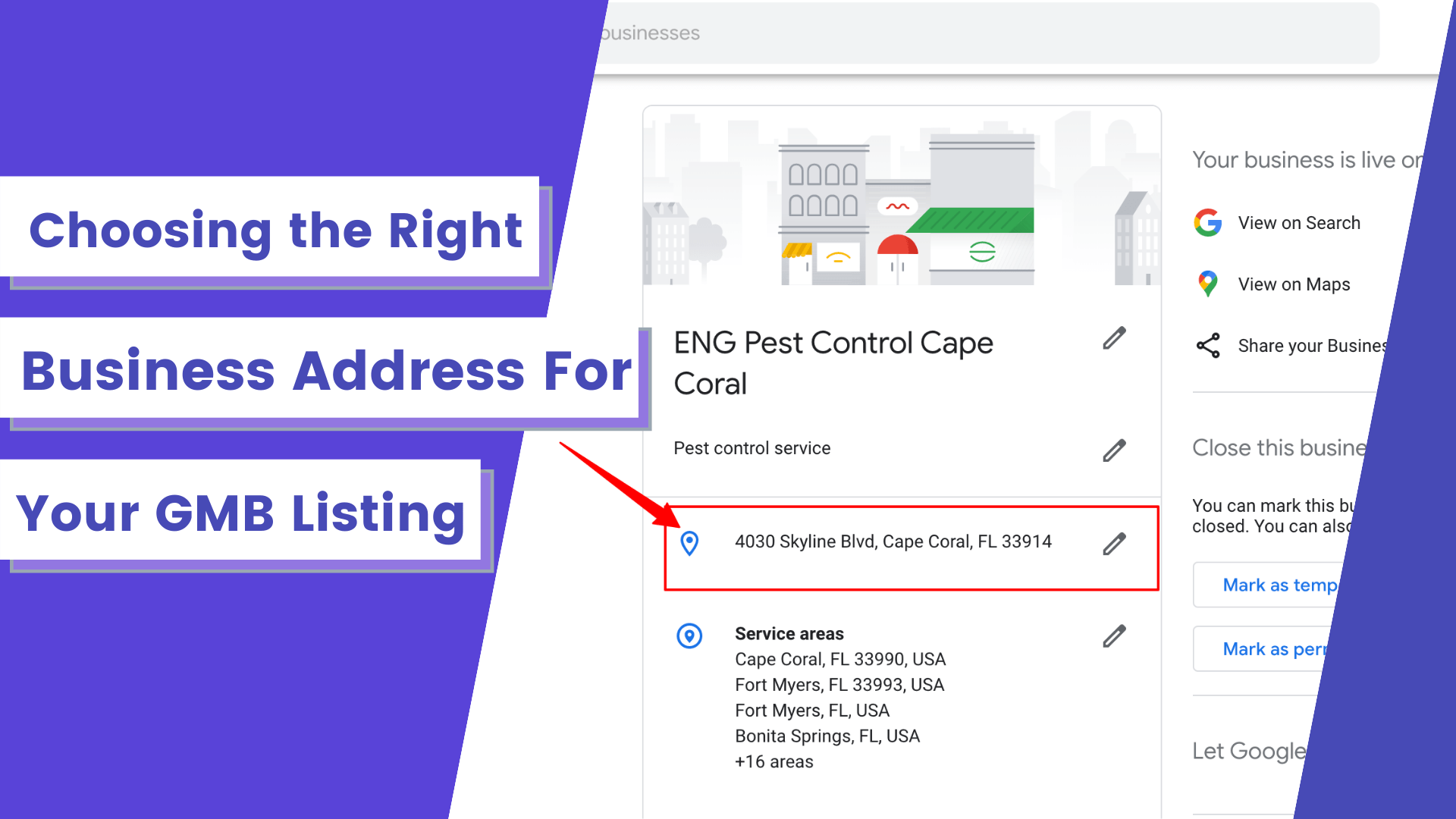 Did you know the majority of pest control companies don't see success with Google My Business even though they have an optimized business listing?
The primary reason for this failure is the business address.
The right address is key to your success in Google map pack rankings!  Google uses your business address in combination with other factors like the name of your company, its phone number, or even a popular location near it as indicators to figure out what cities to rank you in on their search engine results page (SERP).
After working with over 50 pest control companies across the United States, one of our biggest learnings is that almost 70% of pest control businesses struggle to do well in Google map packs because of their address issues.
This is mainly because they don't know the importance of having the right address and how to go about choosing the right one.
The majority of the pest control owners are oblivious to this, so we took it upon ourselves to educate and make them aware of it.
In this post, we're going to break down what you should focus on and the best practices to select an address for your pest control business.
Pay close attention, and you'll learn how to rise to the top of the map pack and win more business than you can handle. We guarantee it.
Best practices for choosing an address for your Google My Business listing
Choosing the right address is super important. Here is what you can use as an address for your Google My Business listing and get it verified.
Single Residential House Address

Single Residential Apartment Address

Commercial Office Suites or Units

Single or Multiple Commercial Address(es)
Here is what Google doesn't allow to use as an address
Combination of Residential and Commercial Addresses

Multiple Residential Addresses (Exceptions for Large Franchises)

PO Boxes, UPS Mailboxes, or other Mailbox companies

Virtual Offices

Commercial Address Inhabited by Another Business
A) Your business address should be within the boundaries of a city defined by Google.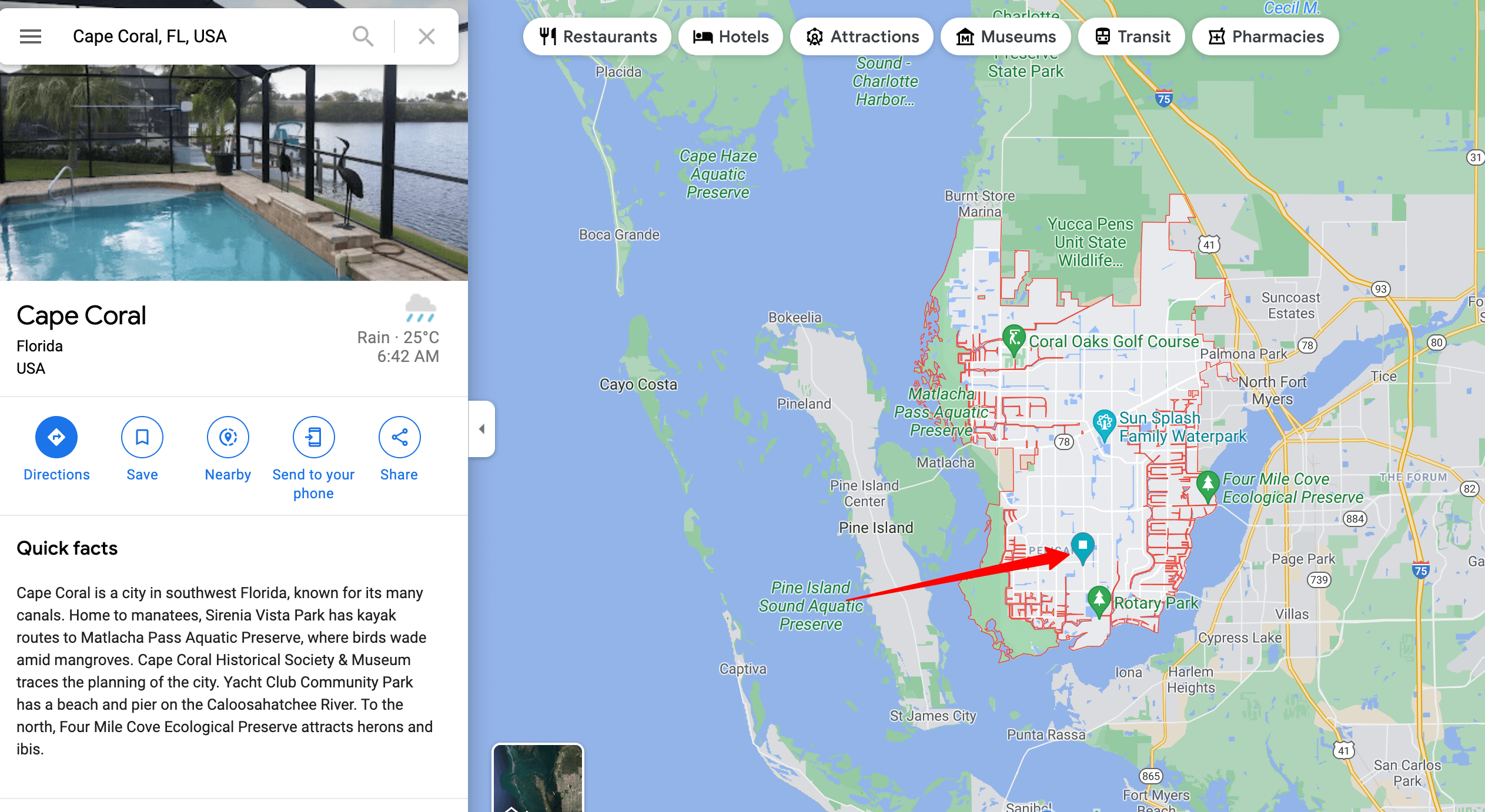 B) Your business address should be within the cluster Google prefers for rankings. Here is an example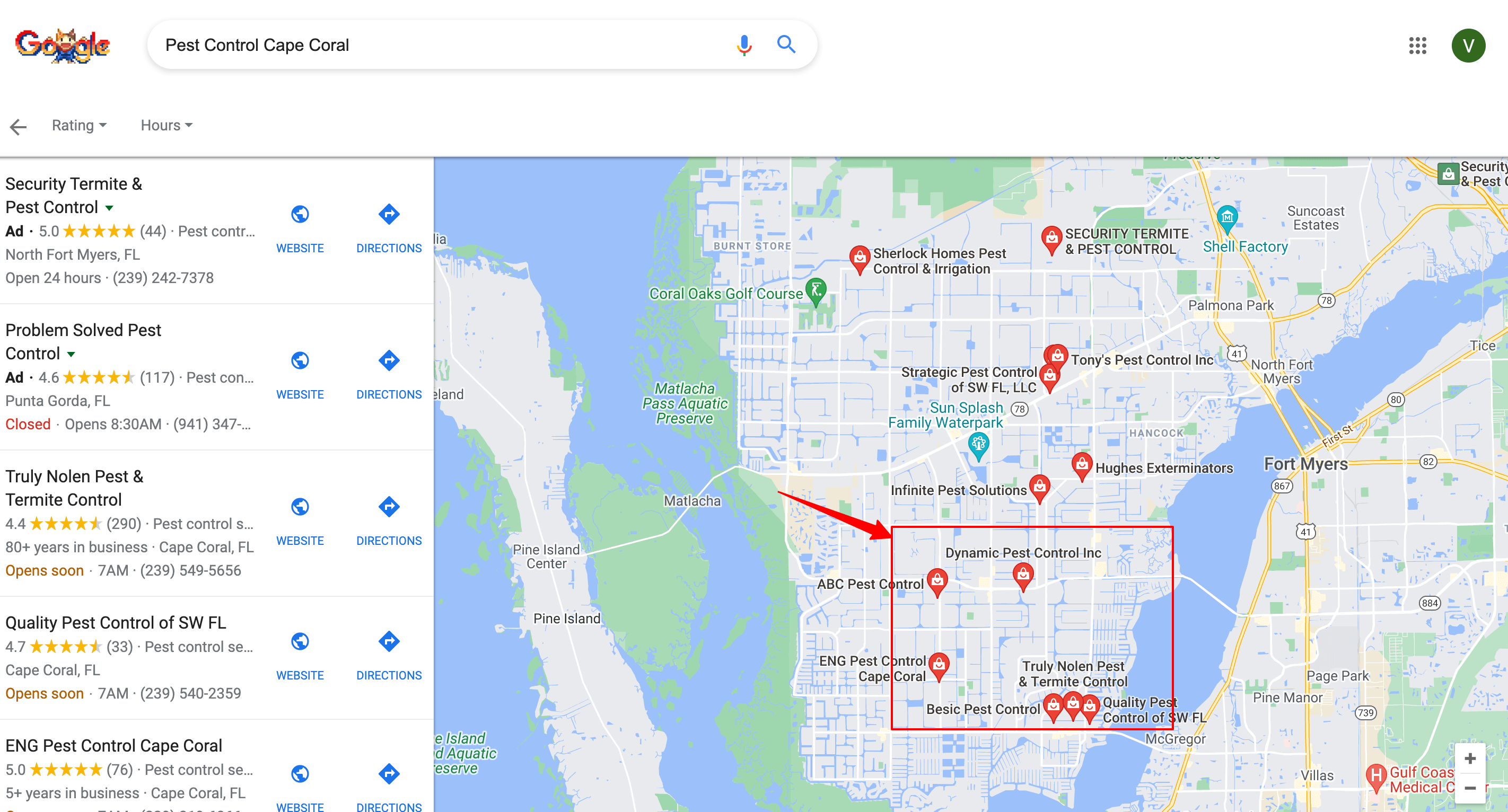 C) The distance between your business address and the center of the city you are located in.  
A business within 10 miles distance from the city center has a higher chance of ranking among the top-3 in Google map packs. In some cases, businesses beyond 10 miles radius can also rank in top-3 if the competition is low.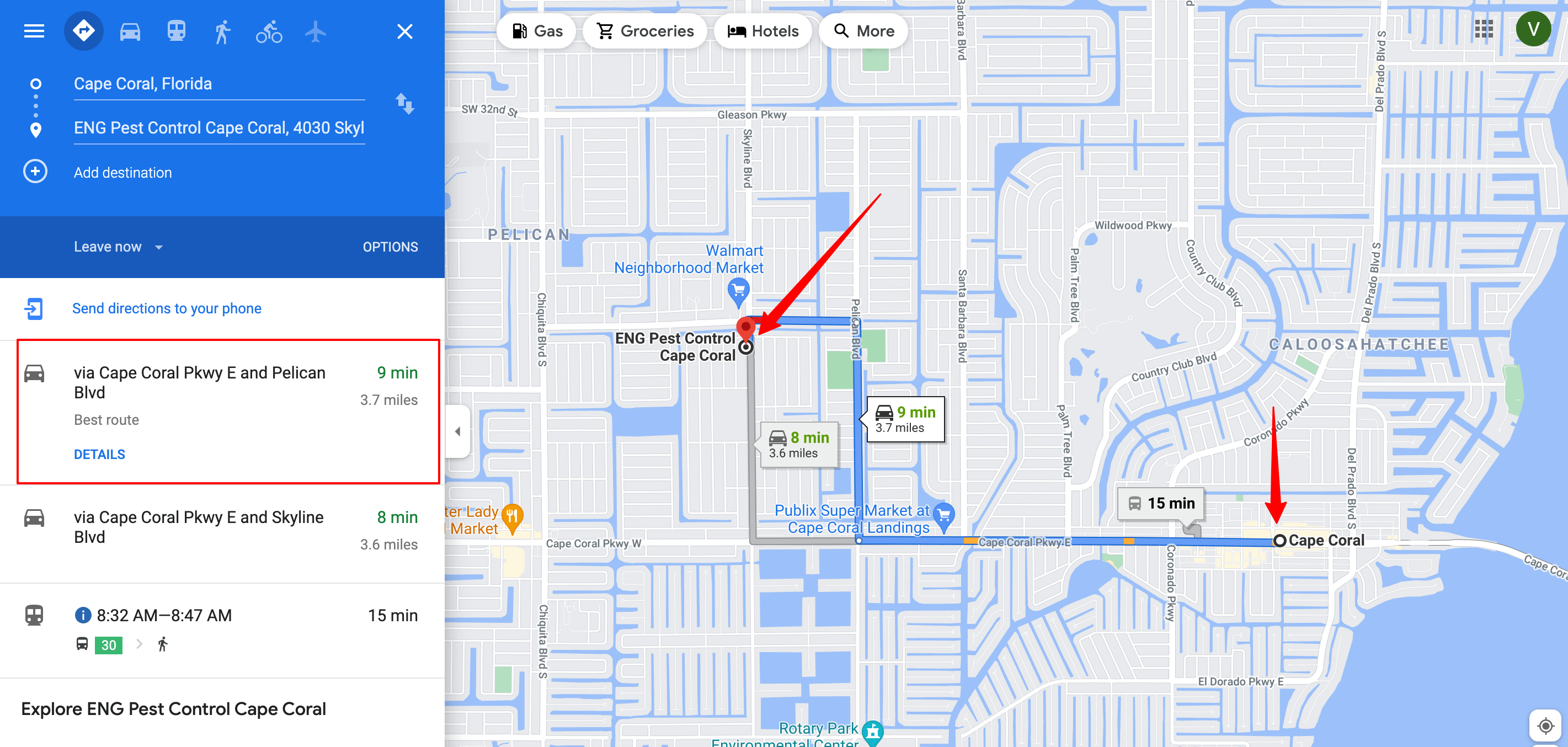 Google My Business listing address frequently asked questions
A) What happens when I move or change my business address?
As soon as you move or change your business address, it is important to verify the details with Google. One of the factors that impact how well a company ranks in map packs on google is proximity. Therefore, because of the address change, you may see an immediate dip in the rankings. However, you can gain or even better your rankings with the new address in 4-6 months.
B) Where can I expect my business to rank in Google My Business?
You must have a physical address that is able to receive mail in the city you want to rank. You can't use an adjoining suburb, nearby city, or county either; it MUST be the actual post office's main hub for delivering your mail! Google will send you a physical card with instructions on how they'll verify this location.
C) Can my business rank in the surrounding areas and cities?
With the ever-increasing competition, Google's map section is notoriously difficult to rank in. You might be able to get a spot on the map in neighboring areas & cities if the competition in your area is low. However, If you are wanting to rank in large, competitive neighboring cities or suburbs, your best bet is to have a physical address in that city or suburb.
D) My competition doesn't have multiple addresses and is still showing up in map packs in neighboring areas and cities? How is my competitor getting away with it?
Google has the same problem as any large corporation. It occasionally misses the mark and someone breaking the rules can slip through, especially if a business is ranking for a long period. A lot has changed in recent years as Google has become increasingly more strict, catching rule-breakers much faster than they used to by now having a team of humans dedicated to finding fake business listings or obvious violations of their guidelines. 
There are two sides to the story when it comes to "Fooling Google". One is of course, that one can get away with breaking some rules for a short time and not be penalized by being shut down or marked as spam. However, there will always come a point where your Google My Business listing gets flagged because even though people have been getting away with this before; they just didn't know how long their luck would last!
Wrapping it up
Now that you know everything about why your business address is important and Google My Business listing address best practices, it's your turn to run the check for your pest control company.
If you need help with this, simply fill out this form and we will help you find the truth.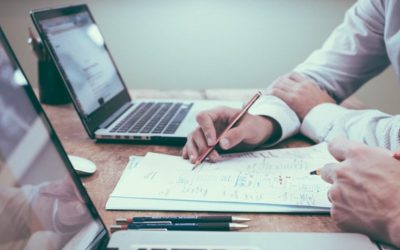 In this post, you'll learn how to become a highly effective leader who can easily review, fairly terminate, and consistently motivate employees.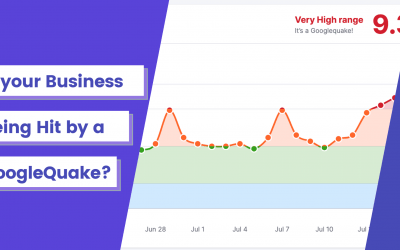 Is your service business facing GoogleQuake tremors? Unravel the Google ranking algorithm's history, assess your site's status, and reclaim your online presence.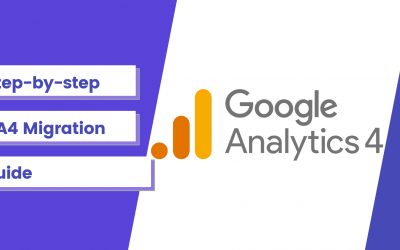 Upgrade your field service business with GA4! Learn why migrating from Universal Analytics is crucial and follow our simple step-by-step guide for a seamless transition. Don't miss out!
Try it free for 14 days. No credit card required. Instant setup.
We will be customers for life
"I can not say enough good things about GorillaDesk it saves us so much time and money. The customer service is the best. I would recommend GorillaDesk to anyone no matter what industry. I trained my employee in 5 minutes on how to use it. We will be customers for life."

Ready to Get Started?
Get all our amazing features and top-rated support, with no credit card required.