A Step-by-step GA4 Migration Guide for Field Service Businesses
Do you rely on Google Analytics to track traffic and measure other key metrics for your field service business? If so, I bet you've received emails from Google asking you to switch from Google Analytics to GA4. Google plans to retire Universal Analytics on June 30, 2023, so time is running out!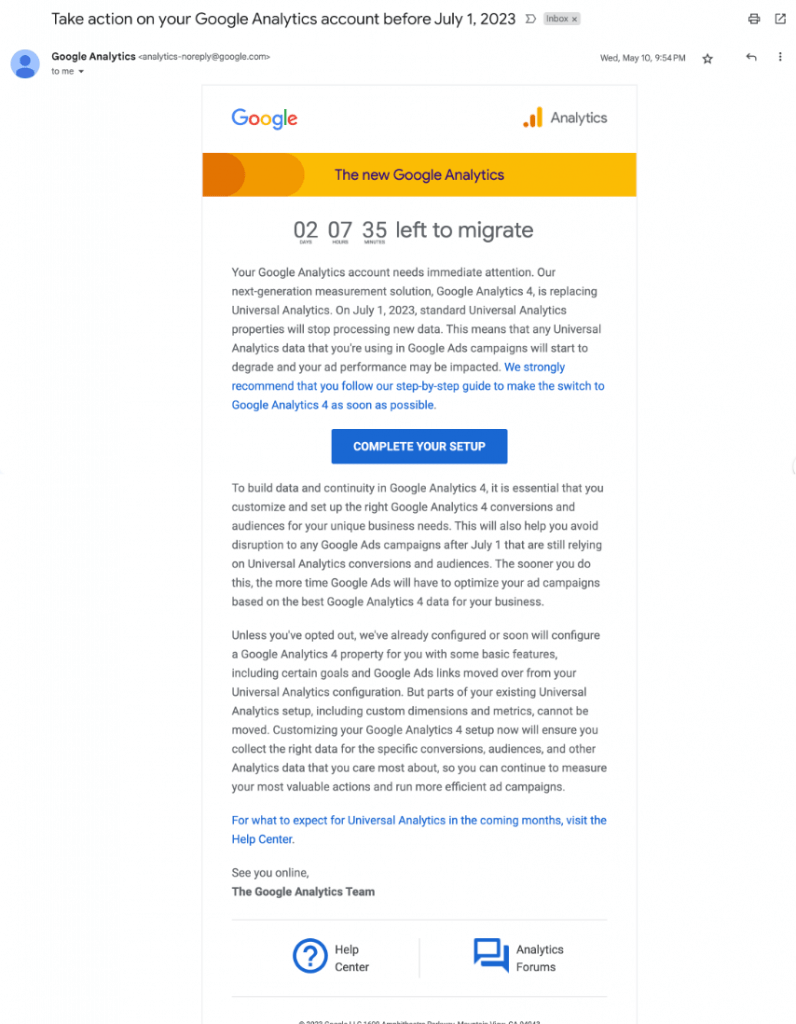 We get it. Change can be tough. You may not be too keen on switching to the new platform or unsure how to proceed. Well, you're not alone. Most field service business owners don't want to spend time figuring out GA4. But here's the thing: change is inevitable, and it's better to do it sooner rather than later.
Luckily for you, we're here to help! At GorillaDesk, we've got your back. In this article, we'll guide you through the step-by-step process of migrating from Universal Analytics to Google Analytics 4 and explain why it's so important.
Now, let's talk about GA4 and why you must switch.
Google's current analytics tool is called Universal Analytics. It's been around since 2012 and is used by over 73 million websites, including almost every field service business with a website. Even after Universal Analytics is retired, many businesses will continue using Google for their analytics.
But here's the deal: GA4 is the future. It's the latest from Google, offering improved features and insights. It's essential to continue tracking your website traffic and other key metrics. Here are some reasons why it's important to switch to GA4:
1) GA4 doesn't show historical data: Unlike Universal Analytics (the older version), Google Analytics 4 (GA4) doesn't provide historical data. It only starts tracking and displaying data once you've implemented its code on your website.
2) No migration of old data: Unfortunately, you can't transfer your previous data from the older version (UA) to GA4. They both use different data models, so the transition isn't possible.
Considering these factors, we recommend switching to GA4 as soon as possible. So, let's dive in and discover how you can smoothly transition from Universal Analytics to GA4.
Step-by-step process to migrate from Universal Analytics to GA4
Before diving into the nitty-gritty, we want to inform you upfront that this post is about the standard migration process. If you have any custom events in your Universal Analytics account, we recommend seeking expert assistance to ensure a seamless transition of your customer events to GA4.
1) Sign in to your Google Analytics account. If you still need to finish migrating from Universal Analytics to GA4, you will see a pop-up screen like the one below!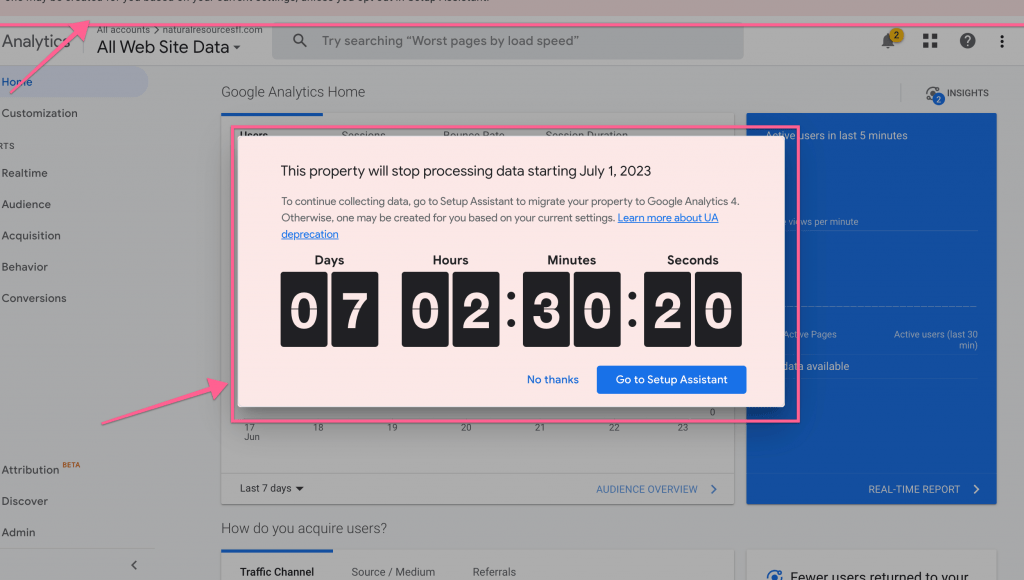 2) Close the pop-up screen and navigate to the admin page by selecting the "Admin" option at the bottom left of the screen.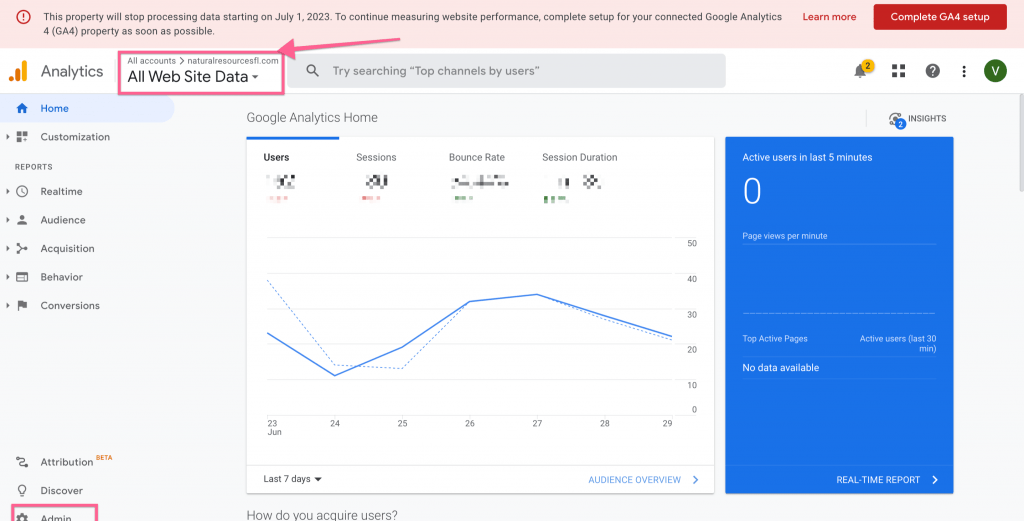 3) When you land on the Admin page, you will see a screen like the one below with 3 columns. These 3 columns represent the following: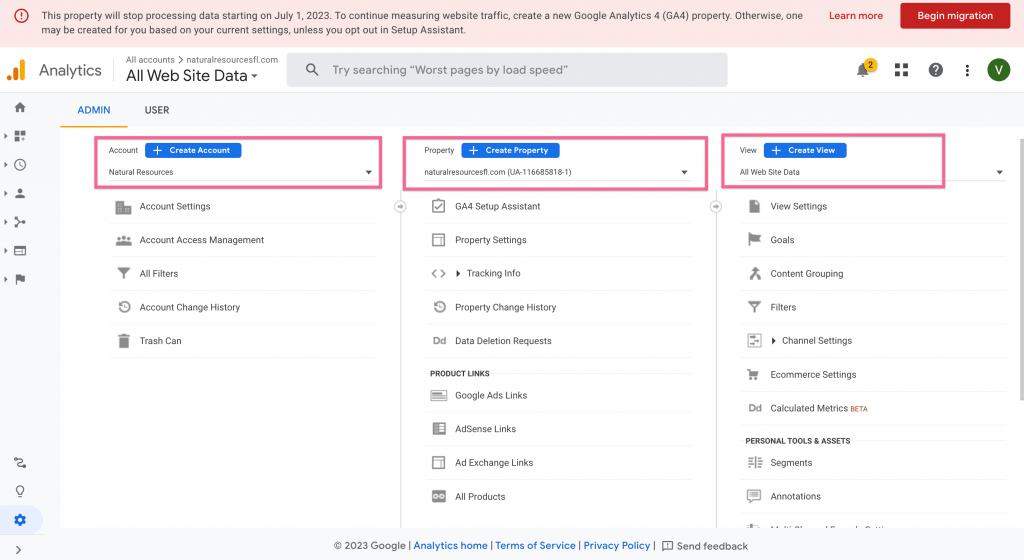 Note: Unlike Universal Analytics, GA4 only has two columns on the Admin page – Account & Property. It doesn't have the View column. 
4) Choose the correct Google Analytics account and property if you have multiple accounts. Then, find the "GA4 Setup Assistant" option in the Property Column and click on it.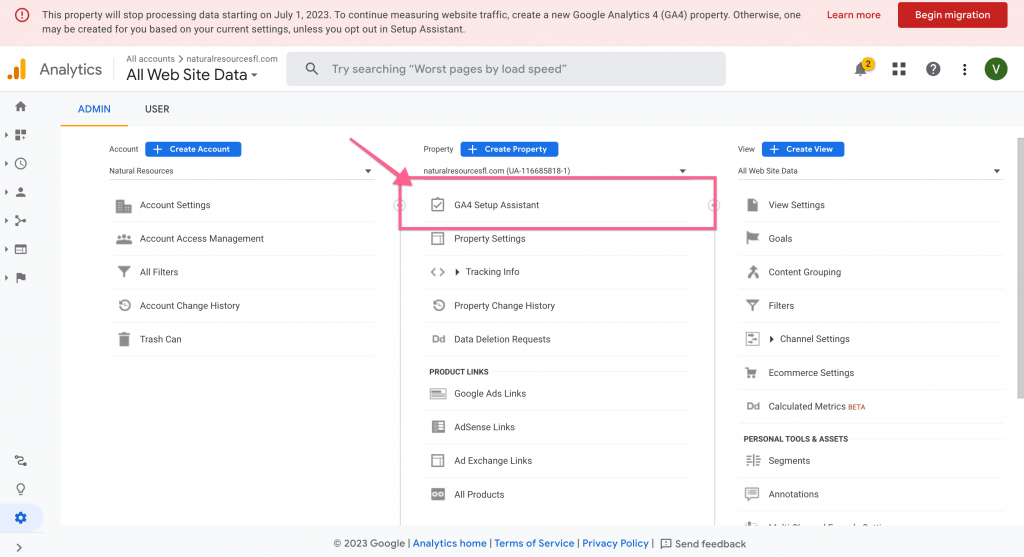 5) When you click on it, it will redirect to a page similar to the one below. Your first task on this page is to locate the option "Automatically set up a basic Google Analytics Property" and then toggle it off.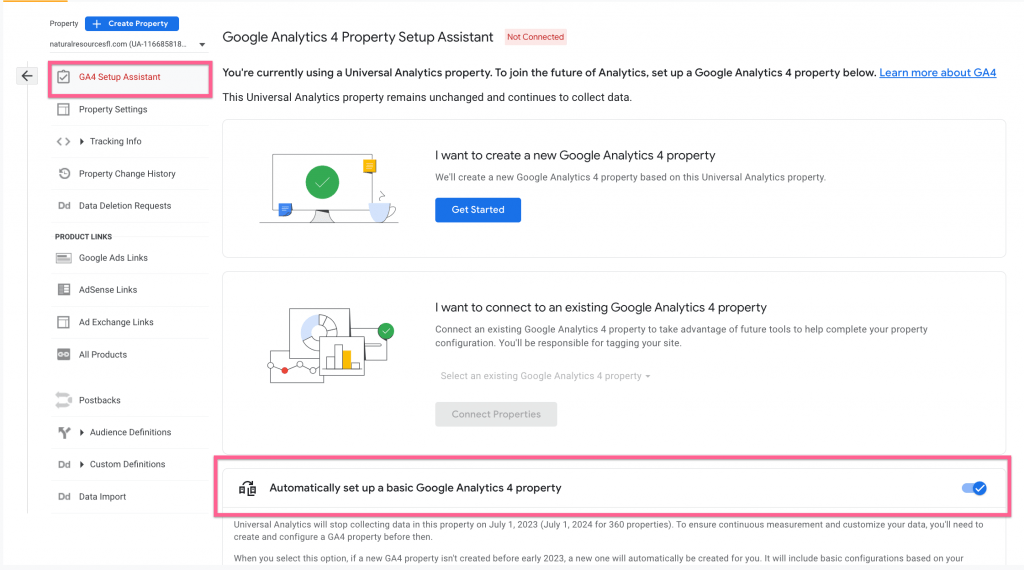 6) The next step is to find the option "I want to create a new Google Analytics 4 Property" and click on "Get Started."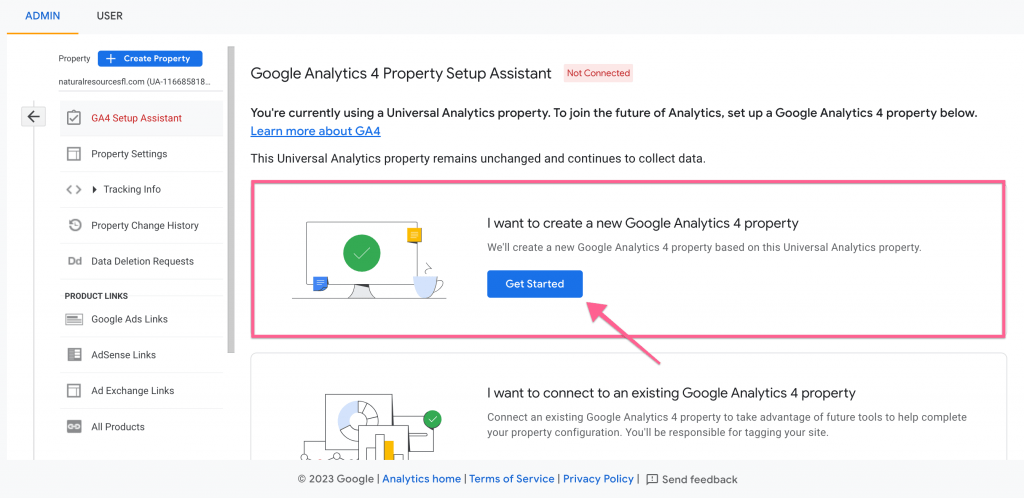 7) You will see another popup screen when you click on it. Keep the "Enable data collection using existing analytics.js and gtag.js tags" unchecked and then click on "Create and continue."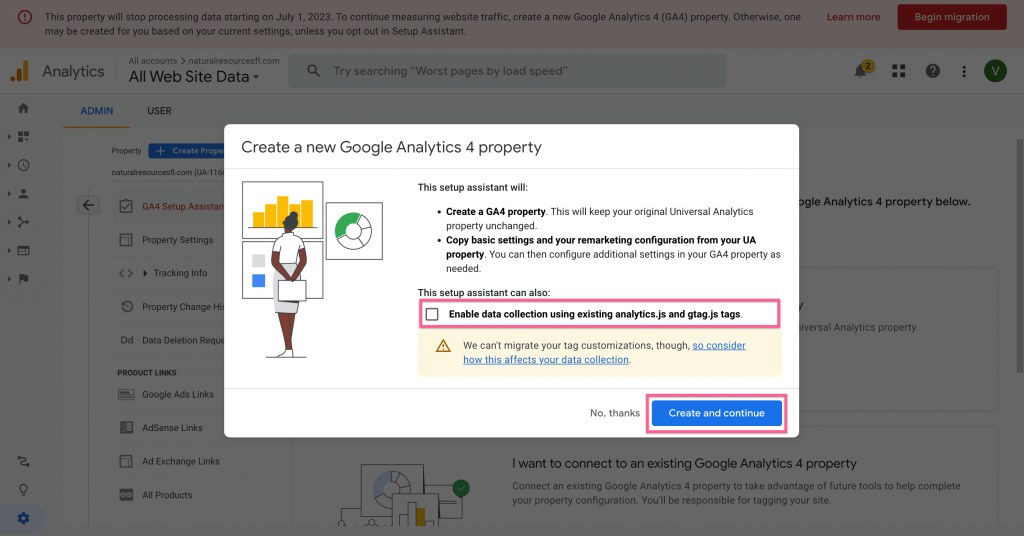 8) It will create a new GA4 property for you and automatically connect with your Universal Analytics property as well.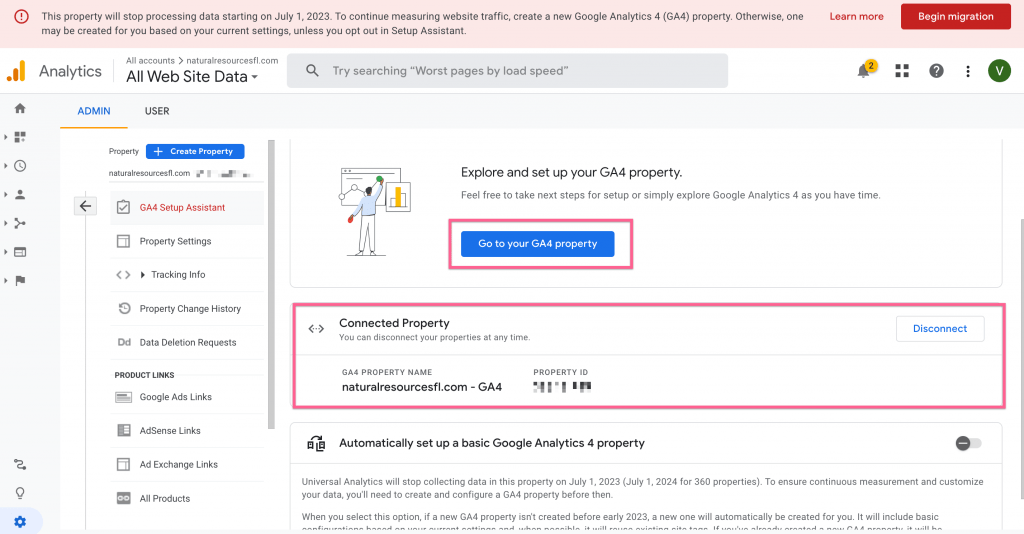 Click on "Go to your GA4 property."
9) You will be redirected to the Admin Page. This time, you will only see two columns on the Admin page – Account and Property. That's because GA4 doesn't have the View column (refer to step 3).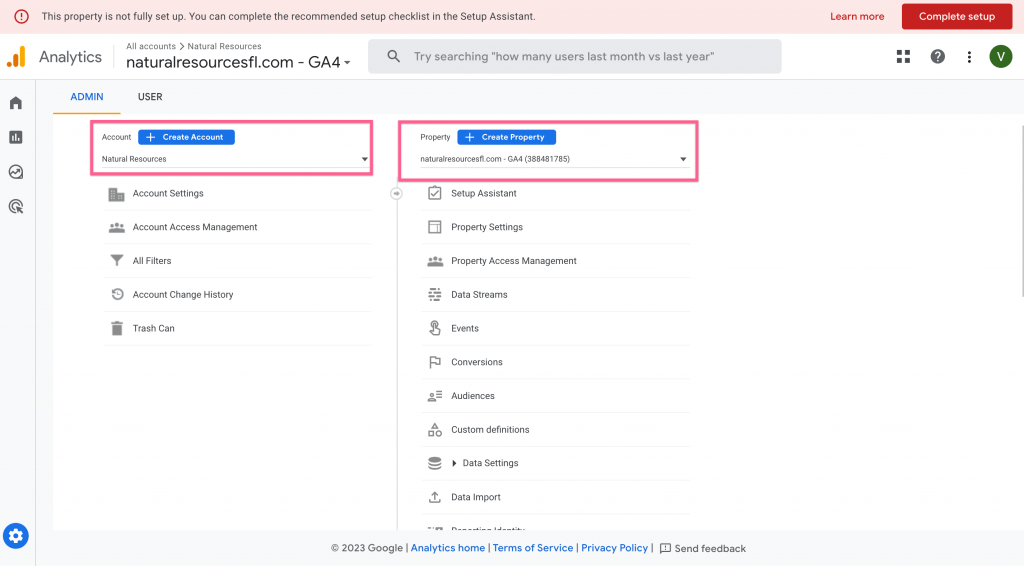 10) Locate the 'Data Streams' option in the property column and click on it. This action will open a page similar to the one shown below.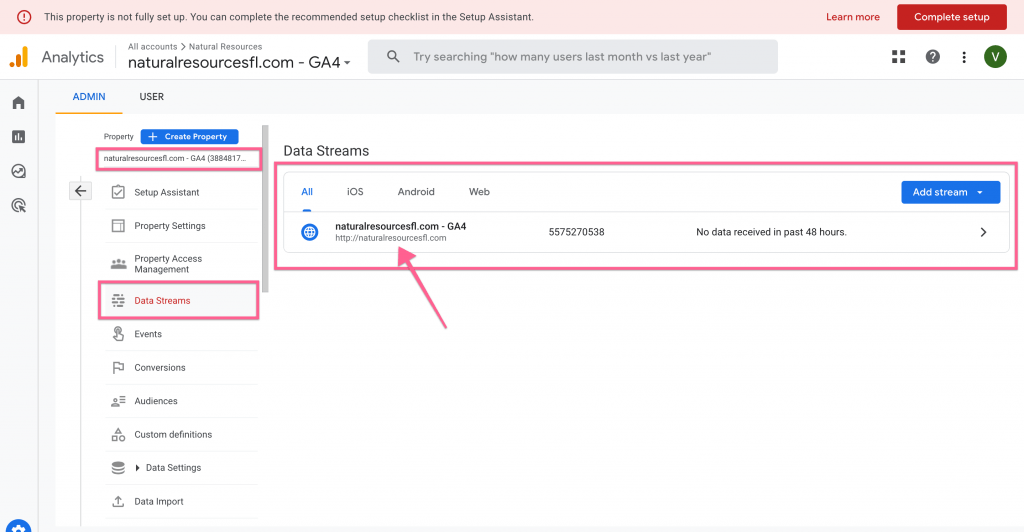 11) The next thing you need to do is find your measurement ID. You can locate it by clicking on the globe icon.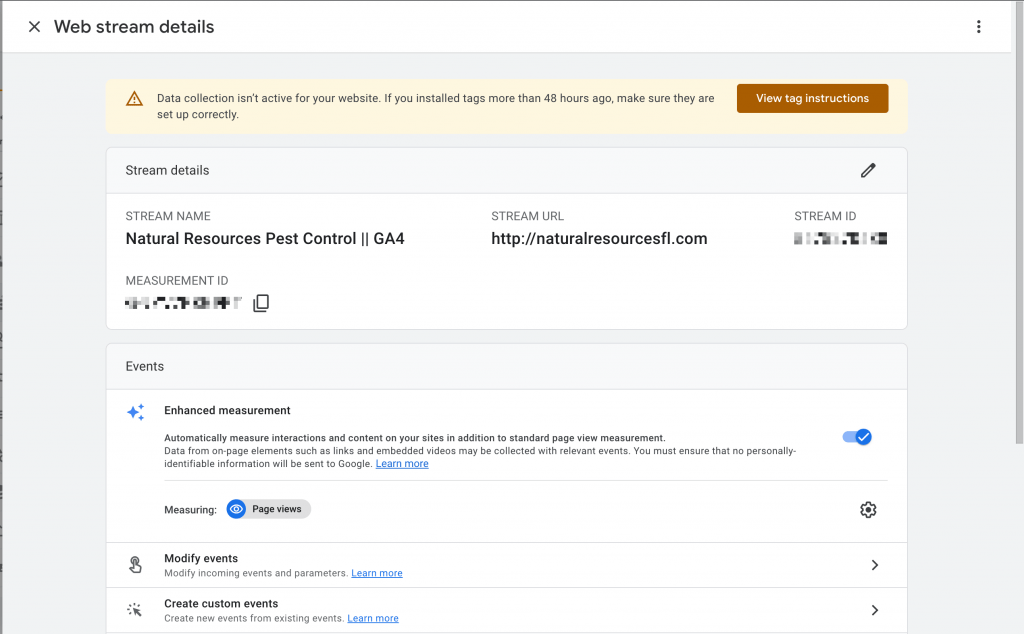 The next step is to add the GA4 tracking code to your website. You can do this by either directly adding the code to your website or adding the measurement ID via Google Tag Manager if you use one.
Please watch this video to review the process of adding GA4 measurement to your website using Google Tag Manager.
You will be able to successfully add the Measurement ID and complete the basic Universal Analytics to GA4 migration by following the steps mentioned in the video. Once you have completed it, voila! You are all set.
Wrapping Up
To wrap up, migrating from Universal Analytics to GA4 is a crucial step for field service businesses to unlock the power of data and make informed decisions. We've provided you with a clear step-by-step process to guide you through the transition. 
However, we understand that each business is unique and may have specific concerns or questions. If you need further assistance or have specific questions, we're here to help. Simply drop us a line via email, or chat with us. Don't let uncertainty hold you back—take action today and embrace the potential of GA4 for your field service business!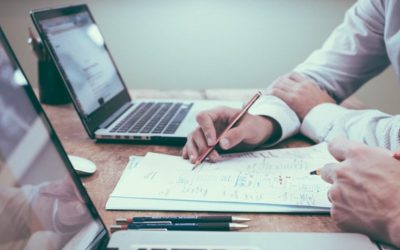 In this post, you'll learn how to become a highly effective leader who can easily review, fairly terminate, and consistently motivate employees.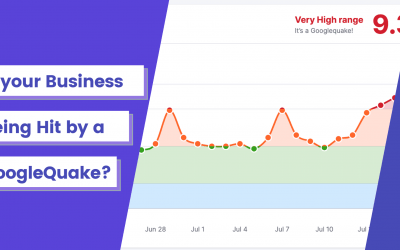 Is your service business facing GoogleQuake tremors? Unravel the Google ranking algorithm's history, assess your site's status, and reclaim your online presence.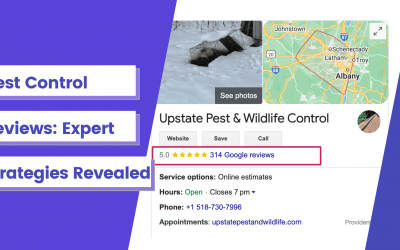 Learn how Finish Line Pest Control generated over 70 new customer reviews in less than 5 weeks (and how your local service business can too)!
Try it free for 14 days. No credit card required. Instant setup.
We will be customers for life
"I can not say enough good things about GorillaDesk it saves us so much time and money. The customer service is the best. I would recommend GorillaDesk to anyone no matter what industry. I trained my employee in 5 minutes on how to use it. We will be customers for life."

Ready to Get Started?
Get all our amazing features and top-rated support, with no credit card required.