Pest Control Software Buying Guide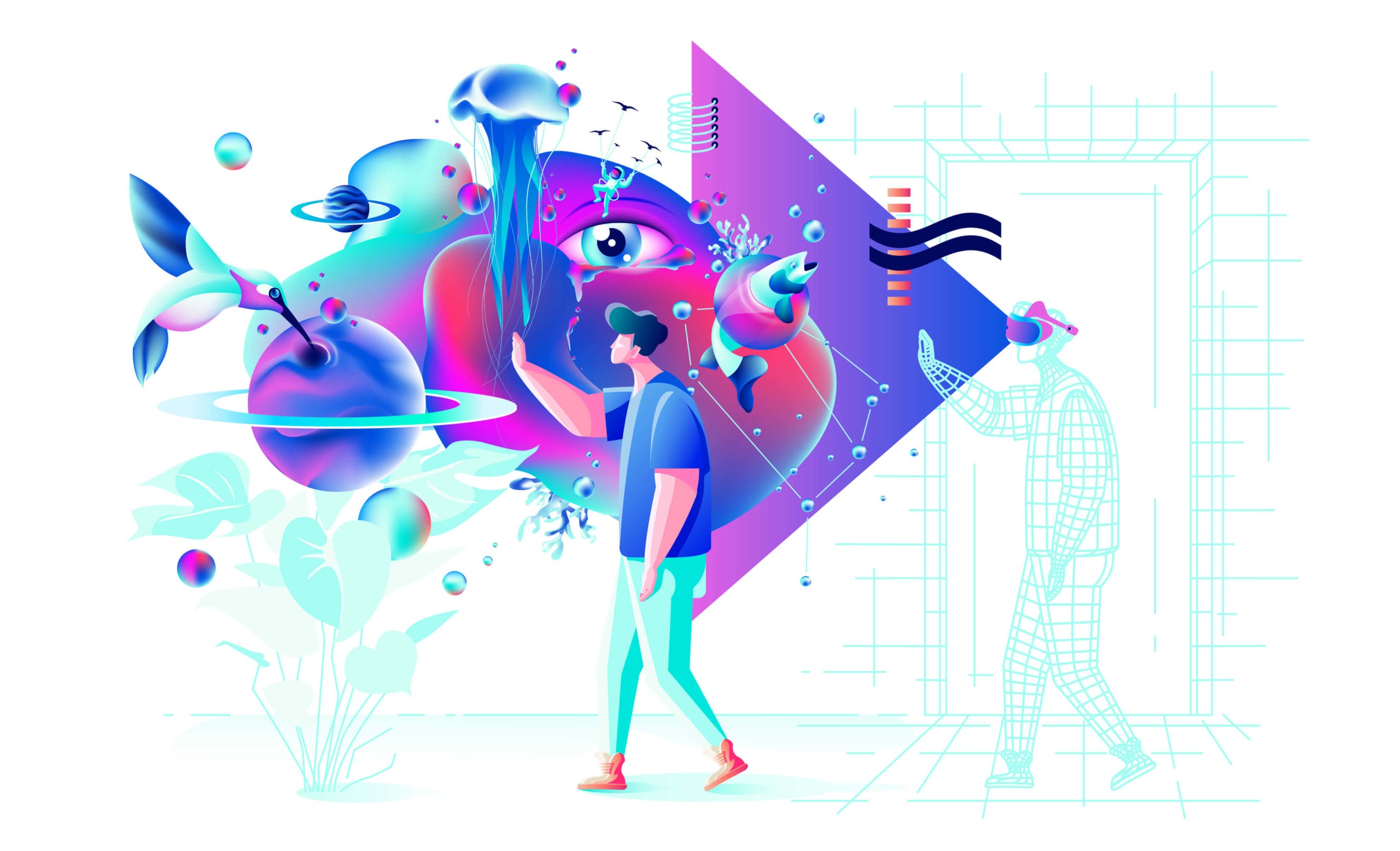 Introduction
A) Why did we write this pest control software buying guide?
Finding the right pest control software that meets all your requirements and helps grow your business can be difficult, especially when there are tens, if not hundreds of pest control solutions available!
We have been there, and we know how it feels to be surrounded by so many options and not being able to zero-down on one.
We realized that we are not the only ones facing this, and most of the pest control owners go through the same pain… we decided we need to make it easy for our fellow pest control business owners.
When we looked at the possible options, a detailed pest control software buying guide was the answer.
The result…
This detailed buying guide aims to provide you with insights, everyday use cases for individual features, and the most critical buying criteria to help you make informed purchasing decisions.
Pest Control Software Overview
A) What is a pest control software?
Pest control software is a type of field service management software used by pest control companies and their employees. It assists with streamlining a pest control business's daily operations, such as scheduling a job, route optimization, providing quotes and estimates, and invoicing customers.
Beyond these core functions, a few pest control software differentiate themselves on breadth or depth of offering, such as:
Pest/Material Tracking
Customer Portal
Device Tracking
Electronic Signature capability
And much more.
All in all, pest control software offers pest control business owners an all-in-one solution to manage customers' data, automate processes, and streamline operations unique to their company.
B) How do you know it's time for your pest control business to look for a pest control software?
Here are a few leading indicators or clear signs that it's time for you to start looking out for a pest control solution to grow your business to the next level. These are when:
You find yourself having a hard time keeping up with scheduling and billing.
Jobs start falling through the cracks, and you start missing appointments.
You are having a hard time keeping track of your customer's information – notes, photos, etc.
You're tired of sifting through filing cabinets and excel spreadsheets to find the information you need.
Your team and customer base begins to grow to the point that maintaining all of the above would be strenuous and time-consuming.
You have a hard time keeping up with your techs production or your company's growth.
You are finding it cumbersome to report your materials each year/quarter (depending on your State's guidelines) to the department of agriculture.
Your invoices are sloppy and need a more professional approach.
Benefits of a pest control software
Pest Control Software is much more than just technology!
It plays a vital role in three critical areas of your pest control business:
Process automation
Customer data management
Customer communication and experience
In general, the benefits of using pest control software are:
a) Sets the tone for a customer-centric approach
All successful pest control businesses put customers at the center of everything they do – be it educating their customers, providing high-quality service, or customer support.
From the time a potential customer comes in contact with your company to sending quotes or estimates to scheduling appointments for delivering service. Finally, sending invoices for getting paid – a pest control software contributes and empowers you to offer the unmatchable customer experience every step of the way.
This standard set of customer experiences forms a picture in the customer's mind, creating the image of your company and its values.
b) Centralizes all your customer data
A pest control software helps you organize and segment your customer's data more efficiently, so you can access the information you need when you need it.
It also keeps a completed and detailed customer history, so you never lose sight of what matters most to your business, your customers.
c) Keeps customers in the loop
A good pest control software makes it easy to communicate with your customers before, during, and after the job. Remind them about upcoming appointments, let them know when you're on the way, and follow-up when the work is done.
Building a business case for pest control software
A) Identify the business problems you're trying to solve
As a business owner, you would want to have your operations streamlined. However, that's not always the case. This is why business owners look for software and solutions that help run their business smoothly.
However, to fully understand why your business needs software, you need to have a solid understanding of the problems you are facing.
This is critical because unless you get that understanding, you will fail to gather the requirements and eventually fail to choose the right software solution for your business.
Here is the list of primary problems pest control businesses face when they are managing everything manually.
Stay on top of scheduling and making sure no jobs slip through the cracks. A lot of times they are scheduling each individual job instead of setting them up as recurring services and letting the calendar to the work.
They need to free up the time they normally spend doing invoicing and paperwork after their workday.
Falling behind on their receivables.
Struggling to track materials for audits.
Need help organizing customers and having all customer information consolidated in one spot (Their jobs, invoices, documents, notes, payments, etc.)
Struggling with customer communication. They are manually calling or texting customers to confirm their appointments or remind them that that'll be there, which can be time-consuming.
No way to add and manage customers and job information on-the-go. They need to wait until they get home to add new customers into the system which takes time after their workday.
If you are facing any of the challenges from the above list, note them down. Also, note down any other challenges you are facing in your business.
B) State goals you are trying to achieve for your pest control business.
Once you know the problems you are looking to find a solution for, it gets easier for you to state the goals. When you decide these goals, you must think about how pest control software will help you achieve these goals.
Here is the list of most common goals business owners try to achieve for their pest control business:
Schedule jobs more efficiently
Invoice and manage their business from the field (i.e. add customers, schedules jobs, add materials, etc.)
Keep their customer's information more organized.
Stay on top of their customer communication.
Eliminate the workload of their office staff by cutting out unnecessary paperwork and going paperless.
Allow their customers to pay their invoices online.
Optimize their route more efficiently.
C) Based on your business goals, create a feature list.
By now, you should have clarity on:
Problems you are trying to solve.
Goals you want to achieve.
Now all you have to do is map the two in the right way to find the right feature to help you go from today (problem stage) to the future (goals).
How do you do that?
Let's look at an example to understand it.
| | | | |
| --- | --- | --- | --- |
| S. No. | Problem | Goals | Features |
| 1. | Stay on top of scheduling and making sure no jobs slip through the cracks. | Schedule jobs more efficiently | Job Scheduling |
| 2. | Struggling with customer communication | Stay on top of their customer communication. | Email & SMS |
| 3. | Falling behind on their receivables | Allow their customers to pay their invoices online | Credit Card Processing |
This is how you need to map each problem with the goal you have for your business. Then, create a list of features that will help you achieve all or most of those goals.
And, there you have it.
D) Determine your budget
In this step, you are expected to come up with financial justification and return on investment for the fee you are ok to pay for the software.
When it comes to ROI, you can measure it in different ways. However, the most critical factor is the time you could save with the tool.
An advanced pest control tool will save you around 10-15 hours a week. That's 40-60 hours a month.
According to Payscale, the average hourly rate of a pest control technician in the United States equals $15.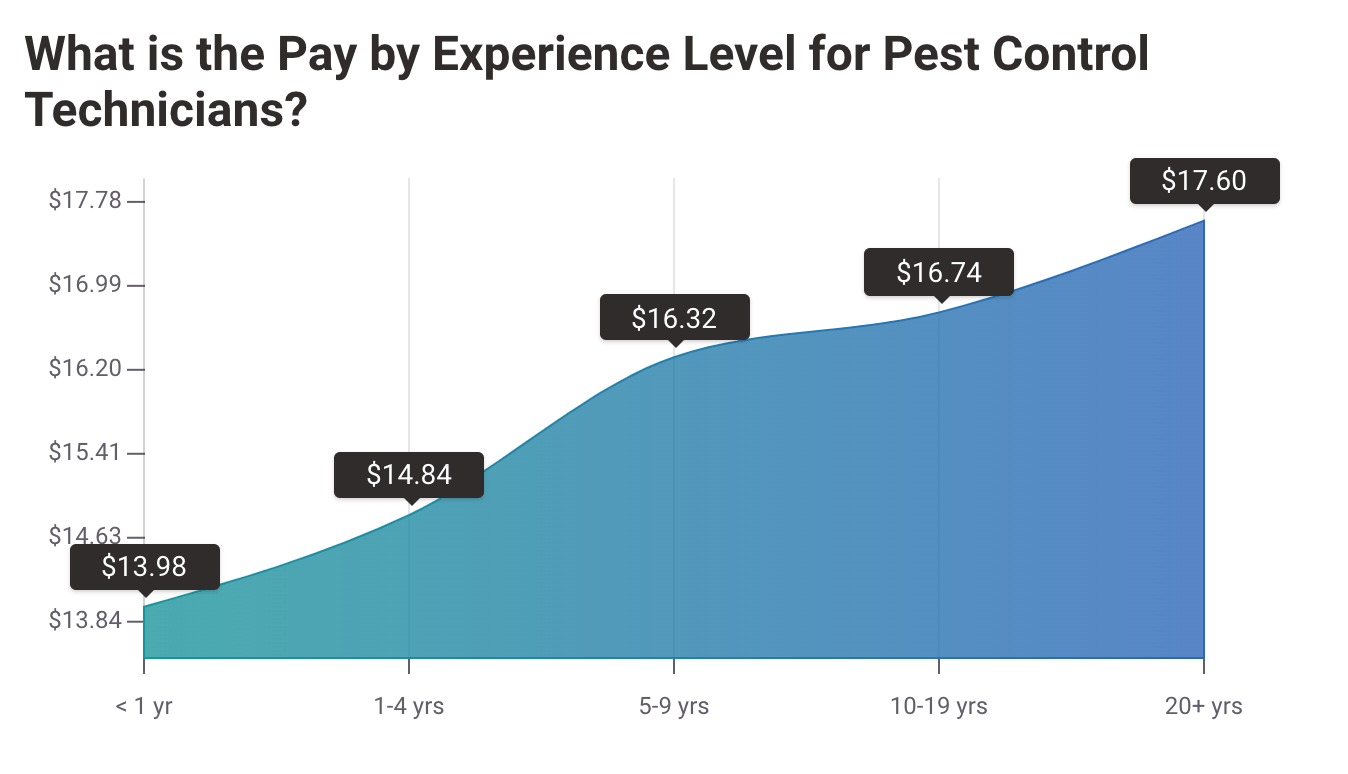 So, 40-60 hours of your time = $600-900.
Don't forget the peace of mind you achieve when you see your business streamlined and operating like a well-oiled machine.
You just can't put a price tag to it. Can you?
If you can save 40-60 hours or $600-900 every month, would you mind paying $49 or $99 for a software?
Explore Your Options (How to properly evaluate)
A) Have your questions ready!
Once you have:
Listed down the business problems, you're trying to solve,
Stated the goals you are trying to achieve,
Created the list of must-have and good-to-have features, and
Decided on a budget that you would want to spend for the software;
The next important step is to list all the possible questions you have – be it about features offered, service and support, or pricing of the software.
Here is how you can go about each of them:
1) Featured offered
Here are a few questions you must ask before committing to anything.
1.1) Is the solution scalable?
You may be a small pest control business today. However, you will grow with time. As you grow, your requirements from the software may change from what it is today.
Can the software or the solution meet your requirements?
As you grow, the last thing you would want is to look for alternatives because your existing software is not able to meet your requirements.
How can you judge whether a solution is scalable?
The easiest way is to ask for pest control companies (in terms of size) using the software.
1.2) What other software does it integrate with?
A good pest control software will handle most of your job. However, you will still have to use other software for different functions, such as accounting, email marketing, etc.
Ideally, you would want the pest control software to have an integration with other software you use in your business. (Not necessarily with all, but surely with the main ones like accounting software.)
1.3) What is the integration strategy for the next five years to support the scalability plans?
The answer to this question will give you an idea of the direction the company is planning to take for software development. If you see an alignment, you are right.
If not, you should consider this.
2) Service & Support
A lot of software providers claim to provide 24/7 support via phone, email, or chat. However, the reality is a bit different.
Among other things, a few of them do not mention whether the support is free or not. Potential customers often miss it and assume it comes free with the subscription.
When it comes to the support & service, here are the possible questions you should ask:
2.1) What are your support hours?
Do not always go by what you see or read in the marketing messages. It is good to clarify. Double-check on the support hours.
2.2) What type of support do you offer?
If a company offers all four types of support – phone, email, chat, and tickets – you should ask whether it is included in your monthly subscription cost or charged separately.
What's the primary support channel – Chat? Tickets? Email?
The response time for a chat, ticket, and email support.
Does phone support come up with all the plans or only available of the higher ones?
2.3) Will I have a dedicated account manager or support engineer?
If you are a pest control company managing ten or more routes, it does make sense to ask for a dedicated account manager or support engineer.
However, it shouldn't be an influencing factor as it is unrealistic to ask for a dedicated account manager if you have five or fewer routes.
3) Pricing
A lot of pest control software companies offer a no-questions-asked refund guarantee.
But as they, the devil is in the details.
Please do not take any such claim on the face of it. Let's admit, getting a refund is never as easy as it is made out to be. So, you would want to be dead sure about everything before you take the next step.
Here are a few questions you can ask about pricing:
3.1) Do you offer a free trial? Do I get access to all the features in the free trial?
A free trial with access to all the features allows you to try a product thoroughly. But then not all companies offer a free trial.
Even if some of them offer a free trial, you only get access to certain features. So, we recommend getting clarity on that. Among other questions, you can ask:
Does the refund guarantee apply to both monthly and annual subscriptions?
Is there an upfront set up fee? If yes, will that be refunded?
Can I cancel the subscription at any time during the first month and still get a full refund?
3.2) What happens to my customer and business data if I decide to cancel?
This is the most important one. Your business' data is the most critical asset. You can't afford to risk it at any cost.
So, you should be asking, will all my data be deleted if I cancel my subscription? Or, can I export it to the other tool I plan to move to? 
B) The Top-rated Pest Control Software for Pest Control Companies
C) Shortlist the top-2 that match your requirements.
If you are on this step and have followed everything until this point, you should have clarity on the top-2 or three pest control software you would like to give a try.
Note them down on a piece of paper along with what you like or dislike about each of them. Your notes will help you in making a decision later.
D) Try before you buy – experience the products first hand and evaluate which one is the closest to meeting your needs.
The 'try before you buy' approach reduces your risk as a potential customer because you are not committing anything upfront.
A Few pest control software companies offer the free-trial option. The period of free-trial may vary depending on the product and the company. However, it allows you to evaluate:
How easy it is to set up and learn.
Usability (ease of use).
Whether the tool meets your needs.
The quality of the support.
A thorough assessment during the trial period is critical to the success of your software purchase.
Make The Final Decision
Once you evaluate all the options on your shortlist, it's time to make the final decision.
Your choice of a pest control software will have a direct impact on not only the short term but also the long term performance of your business.
So make sure you have all or most of the boxes ticked before you take that final call.
Congratulations and Good Luck!
Conclusion: Summing it up!
Technology, by nature, is meant to help you move forward.
New tools and technology can be scary and most pest control businesses find change challenging. Starting with or migrating to a tool takes discipline and a focus on the positive outcomes.
This software buyer's guide is designed to help you think through the most important considerations when it comes to making the switch. More importantly, it arms you with some powerful knowledge to help you through the buying process.
With the right knowledge and the right attitude, you'll be best equipped to make the right decision for your company.
About GorillaDesk
Started in 2013, GorillaDesk is the #1 pest control software trusted by over 2000 pest control businesses in the US and beyond. We help pest control owners streamline their operations and save ~13.3 hours per week in manual tasks.
GorillaDesk is the highest rated pest control software on Capterra – one of the leading software review sites.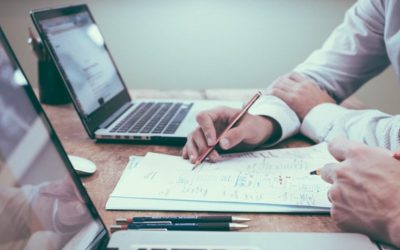 In this post, you'll learn how to become a highly effective leader who can easily review, fairly terminate, and consistently motivate employees.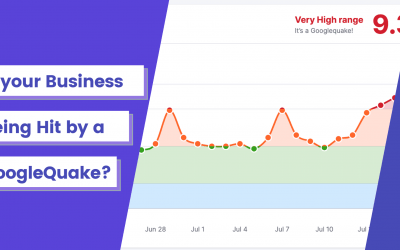 Is your service business facing GoogleQuake tremors? Unravel the Google ranking algorithm's history, assess your site's status, and reclaim your online presence.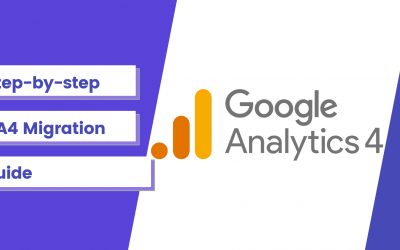 Upgrade your field service business with GA4! Learn why migrating from Universal Analytics is crucial and follow our simple step-by-step guide for a seamless transition. Don't miss out!
Try it free for 14 days. No credit card required. Instant setup.
We will be customers for life
"I can not say enough good things about GorillaDesk it saves us so much time and money. The customer service is the best. I would recommend GorillaDesk to anyone no matter what industry. I trained my employee in 5 minutes on how to use it. We will be customers for life."

Ready to Get Started?
Get all our amazing features and top-rated support, with no credit card required.