How To Start A Pest Control Business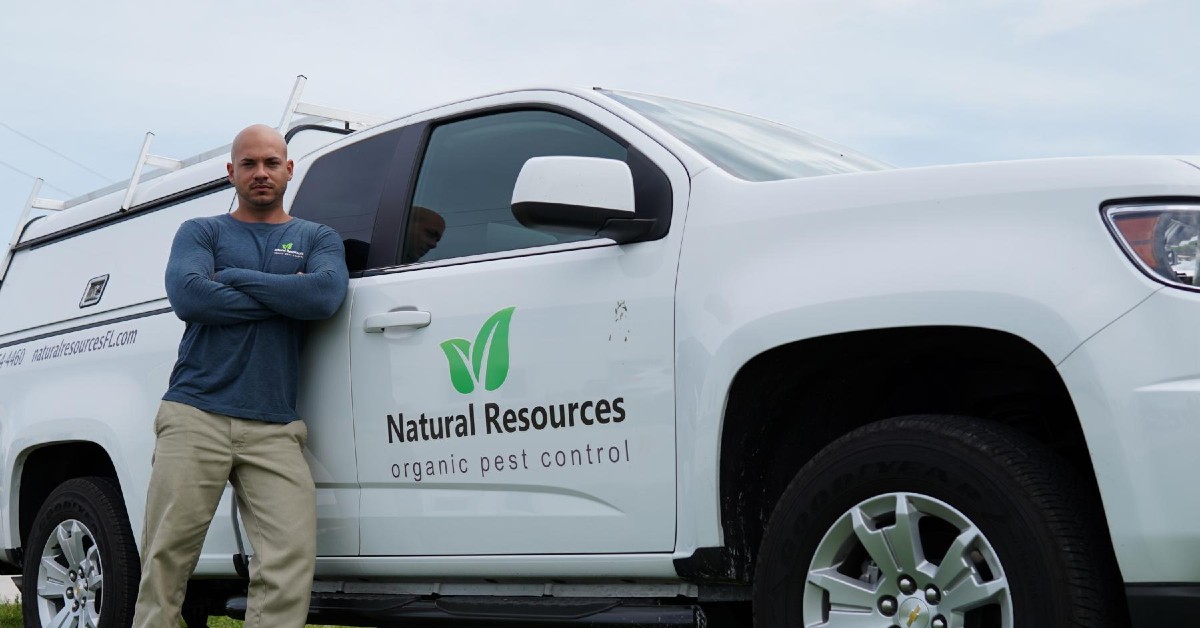 Starting your own pest control business in 2020 can be overwhelming, can't it?
There just aren't any good resources out there to show you how to do it. You're stuck between a rock of outdated advice and the hard place of short posts without any depth. And it's damn frustrating.
You want a step-by-step, in-depth action plan from someone in the know. Is that too hard to ask?
Nope. Not anymore.
In this article, you're going to learn ways every new pest control business needs to take, at some point, to get on the road from zero to six figures.
Now, there is no cookie-cutter way to start a pest control business, and this article doesn't try to give you that. Instead, this is all the steps you must take, but they need to be done in your way. 
So if you're ready to turn your dream of owning a pest control business into a financial reality, read on… In this post, we are going to lay the foundation to make it super easy for you (as simple as flipping the switches).
The Basics…
These first few steps are your foundation and platform.
Everything you need to start a pest control business in 2020 and secure your success. This is the advice you need, but rarely ever take. But, even doing just the easy parts of this can save you a lot of work down the line.
1) Positive attitude & the desire to hustle
Okay, I'm going to get the wishy-washy, feel good, stuff out of the way to begin with. And while it might feel a little like fluffy content, let me tell you why it's not:
The road to a 6 figure pest control business is going to be long and hard.
There's no overnight success. No shortcuts. Just hard work, late nights, blood, sweat, and tears.
But you have to keep a positive attitude throughout it all. If you're starting a pest control business, you likely have a vision of what it is that you want to achieve (more money, more time, and/or more freedom). So, you have to keep that positive mental image of it for as long as possible.
As one of my mentors once told me, "Why get frustrated with no's? They're just stepping stones to your next yes".
Who knows, your biggest hit could be just one more rejection letter away?
2) Company name, registration, licensing, and certifications
Choosing the right name for your pest control company is critical—it will become the basis for all future branding. Naming is a long and complicated process that will affect the entirety of your company's lifespan.
A) Naming
When it comes to naming your company, you need to consider trademarks, domain availability, and long-term suitability. We recommend keeping things simple. Here are a few must-follow tips:
Include the 'pest control' term in your business name. For example- Natural Resources Pest Control.
Your business name should be between 15-25 characters in length.
If possible, your business name and website URL should be the same.
B) Registration
If you are starting as a solopreneur, we advise keeping setup and compliance simple.
So, you should choose to establish a sole proprietorship or a limited liability company (LLC). The main advantages of the LLC business structure are:
Tax filing is about as simple as for sole proprietorships and partnerships.
An LLC is its own legal entity and the liability of the owner is very limited. That means if someone sues the business or the company, the owners' personal assets are protected.
Most states view the LLC as a disregarded entity for tax purposes – meaning that an LLC's profits and losses flow through to the owners' personal tax returns.
To learn more about registering your pest control company, visit this link.
C) Licensing and certification
To start offering pest control services, you must possess a pest control business license.  The licensing and certification requirements differ from state to state.
We recommend you check out your state's Department of Agriculture (DOA) website to learn more about the state laws and requirements for obtaining a pest control license.
For example, if you are in Florida, you can find all the information about the licensing and certification on the Florida Department of Agriculture and Consumer Services website.
To learn more about your state's licensing and certification requirements, visit this link.
3) Create a clear company identity
There are lots of reasons your company needs to have a clear identity.
As Lois Geller once put it in an article for Forbes, "A brand is a promise."
It's a promise to deliver a service that people can trust. One that they like. There will be people that don't like your brand as well but screw them. That's the sign of a good brand.
When you're branding, you need to decide:
What your promise is: What do you and your audience value? What does your company stand for? Pick your fight and run with it.
A good example of a brand promise is Natural Resources Pest Control. Their promise is to provide you with the Natural/Organic Pest Control services. Their customer base values this and are confident that they are getting harmless pest control services with Natural Resources Pest Control.
What your voice is: This one is important, especially for a pest control company.
Who does your tone of voice appeal to? The way you'd speak to a residential pest control customer is different from how you'd talk to an established commercial pest control client.
Establish who it is you're talking to and how you want to speak to them.
There is an excellent article on the tone of voice here.
Once you have that, you have a foundation to start working on your logo, tag-line, domain name, and everything else that makes your company/brand tangible.
4) Decide your service areas and services
When deciding on the range of pest control services to offer, there are a few things you should first consider. These are:
Your experience with a service. If your previous experience is in general pest control services, it may not be a good idea to offer more specialized services like termite control, bed bug treatments, and others.
Type of services. When you are starting, most of the time, you are a one-person show. It is better to offer a limited number of services, so you stretch yourself too thin.
Your area or location.  The services you offer should reflect the pest problems in the region where you operate. Pest Control requires the expert's attention, and you are expected to have thorough knowledge about pests in your area.
Different types of pest control services you can offer are:
Residential pest control
Commercial pest control
Wildlife control services
Occasional pest services
Seasonal pest services
5) Be different: Find your USP
The biggest mistake in the work is imitating without innovating.
Instead of trying to blend in and see what other pest control companies in your service areas are doing, and how you can mimic it, look for ways you can stand out from the crowd. Take what they've done and build on it. Or, turn it completely on its head and give it your own spin.
If you're going to be a successful pest control company, you need to get used to being different and putting your neck on the line. Don't be afraid to overhaul, change, or challenge anything in your area or space.
Here is an example of a USP.
Bad/Me-too example:

 "100% satisfaction guaranteed!"

Good example:

 "Safe and proven Organic Pest Control approved by experts!"
Remember, if you can offer a service or benefit that no one else offers, you will get more new customers and more new business.  That is the awesome power of having a Unique Selling Proposition (USP).
Getting It Off The Ground…
Okay, once you've nailed the basics of starting a pest control company, it's time to get it off the ground.
These steps all take time, but they're going to form the backbone of your pest control business. And, there are a couple of money-saving tips here, too, to make sure you get off to a good start financially.
1) Get your pest control business online
We are in 2020, and you know your pest control business has to have a website to start booking new services and generating revenue. But, what you don't have to do is break the bank.
The first thing you think about when you think of your site is how it looks.
Is the design good enough?
Is the copy communicating the right message?
Do my images leap off the page?
And, that's because it feels like all these are important.
But what's truly important – and a realization that will save you a lot of money – is that you value function first.
When you're starting out, then, focus on getting the essentials locked down:
Your website domain.
Hosting and SSL certificate
Basic branding assets.

Logo
Images for your website.

A business email address.

Having a professional email id as 

[email protected]

 adds trust and credibility over a general Gmail or Yahoo email.

A business phone number.
A business email signature. Professional email signatures is a great opportunity to brand every message you send. It establishes and reinforces who you are as a company. Also, you can provide important links to your recipients to share or promote some information (deals, sale offers, events, etc). The easiest way to create good-looking signatures is to use online generators like Newoldstamp, Mysignature, etc. Such tools help you simply create and set up all employees' email signatures without requiring Tech or Design Teams.
A business address.
A lot of pest control companies have started with free WordPress themes and gone to be successes, so there's no reason yours can't as well. You can invest in having a professional and high-end design later.
2) Set SMART goals
In order to be the resounding success we both know you can be, you're going to need SMART goals to work towards.
The fact you're here and looking to start a pest control business, suggests one of your goals is money, and that sweet six-figure pest control business status.
It pays to set your business goals using SMART. Because, as boring and unoriginal as it sounds, it works at all levels. If you've never set a SMART Goal, here's how it should look:
A) Specific:
Be clear about what you want to do. Your goal should be quantifiable.
Here is an example of having a specific goal.
Bad Goal: "Be the best pest control company in your area."
Good Goal: Generate $100,000 in sales in the next 12 months."
B) Measurable:
This is answering the question, "How will I know when I've achieved it?"
C) Achievable:
Having an achievable goal is far more beneficial as it pushes you to stretch. Try adding 25-30% onto what you think you can achieve, and you'll find you're hitting goals faster than ever.
D) Relevant:
Know what's in your reach.
Achieving $500,000 worth of pest control services probably may not happen in your first year. But, over three to five years, why the heck not?
E) Time-Bound:
Set a clear, specific time frame to achieve your goal. It can be short, medium, or long term, depending on the goal you're setting.
So, if you were going to start a pest control company today, your SMART Goal might look like:
Sell $100,000 worth of pest control services in the next 12 months.
Download Your Free SMART Goals Template here.
3) Set your pest control service prices (And your worth)
Your pricing shows how you value yourself to your clients. Very few pest control companies price their services right.
It's understandable. With so many strategies and tactics available, it's almost impossible to know where to start.
Knowing how to price your pest control services correctly can either make or break your business.
So, how do you decide your pest control pricing?
When you are starting off, cost-plus pricing is a good starting point for you.
Cost-plus pricing – also known as markup pricing – strategy is a simple pricing method where a fixed percentage is added on top of the total cost incurred to provide a service or manufacture a product.
The first step for you is to calculate the cost you are going to incur to provide a service. This includes:
Material/Chemical Cost
# of technician hours to finish the job
Operational costs:

Average fuel cost
Drive time
Equipment maintenance
Vehicle maintenance

Salary/wages for you and your staff
Once you have numbers for all these above points, you will have your baseline. In simple terms,
Baseline = Salaries + Material Cost + Operational Costs
Once you have the baseline, you are one step closer to deciding your final pricing. It is the sum of your baseline and the profit or markup you would want to make on each service.
Final Pricing = Baseline + Profit or Markup
Note: Even though the cost-plus pricing strategy doesn't account for competition pricing, it is good to know how much your competition charges. You can use this information while deciding your profit or markup.
4) Getting your first few customers
Acquiring your first customers is more art than science.
You don't have a list of contacts to reach out to and don't know of channels that are going to work for you.
The good news is – you are too early to worry about all that.
When you are just starting, focus on the following channels, and you'll be off to a good start:
A) Reach out to your network – family and friends
A quick and easy way to find your first few customers is to reach out to your existing network and inform them about your services.
You'd be surprised how many people are willing to help.
One of the biggest reasons new local service businesses fail is that owners hesitate to reach out to their network and introduce their services/offerings.
Even if your family and friends can't use your services themselves, you'll at least then have a reliable network that will continue to spread the word about your business.
B) Google Local Service Ads
'Google Local Service ads' is the fastest way to get in front of people who search on Google for the services you offer. Your ads will show up for potentials in your area, and you only pay if a potential contacts you directly through the ad.
You can get started with Google Local Service Ads in three simple steps:
Sign up as  a service provider
Set your budget
Set your ads on Google
To learn more about Google Local Service Ads, visit this link.
C) Google My Business Listing
Google My Business is a free local listing for local businesses.
More than just a local listing, it lets you manage how your business appears on Google Search and Maps. As soon as you have your business website up and running, creating, and setting up your Google My Business listing should be the priority.
It does take a few months before you start seeing results from your Google My Business listing, however, once it starts rolling new calls in, there is no looking back.
To learn how to make Google My Business work for your pest control business, check out this free local SEO course.
The back-of-house essentials
1) Manage your finances smartly:  Decide how much capital will you need
While starting a pest control company feels like it should be expensive – that you're going to need lots of cash and pre-saved money to get everything off the ground.
If you're being conservative with your cash, money still simply might be too tight. In this case, there are a host of small business loans and other financing options that can give your pest control business boost.
A lot of six-figure pest control companies start as just a single person and go on to grow to million-dollar plus pest control businesses. The key is to understand what is essential for you and what isn't.
For example, you don't need multiple tools to handle different functions like routing, scheduling, invoicing, email & SMS, customer management, and more. You could spend $300 – $500 a month in recurring costs just from these tools.
Instead, choose one or two tools that do everything you need them to do (or you can use GorillaDesk Pest Control Software that handles everything for your pest control business).
2) Choose the right tools of the trade
Once you have legal things in place, the next important thing is to have the right tools of the trade for performing services seamlessly.
Your productivity is the outcome of the type of tools you use in your business. That's why it is essential for you not to compromise on them. At the bare minimum, to run your business seamlessly, you will need the following tools:
A truck as a service vehicle
Chemicals
Chemical applicators
Safety equipment – gloves, boots, long sleeves and pants, respirators, etc.
Traps, cages, and other storage compartments
Computer or a laptop
Printer
Accounting software like QuickBooks
Pest control software like GorillaDesk
You must be wondering why you need accounting and pest control software so early?
The answer is simple. You need a pest control software if you:
Don't want to spend hours manually entering data in spreadsheets after your work hours.
Want to work on your business and not in the business.
Don't want to see appointments missing and unhappy customers.
Want to be on top of daily operations and respond to unexpected job changes.
Want to adjust to your customer's expectations around convenience and expediency.
Want to keep your customers in the know.
Fortunately, GorillaDesk's pest control software handles all these for you, from one single interface.
You can learn about all the different features available in GorillaDesk here.
That's All, Folks…
There you have it, the complete quick start guide to going from your backroom to a six-figure pest control business, in no time at all.
Is there anything you'd add, take away, or that you've been stuck with on your journey? Let us know. We are happy to help!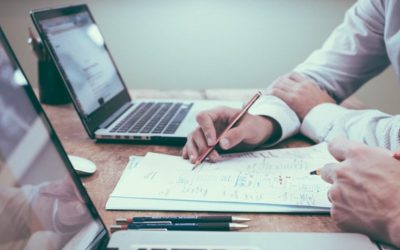 In this post, you'll learn how to become a highly effective leader who can easily review, fairly terminate, and consistently motivate employees.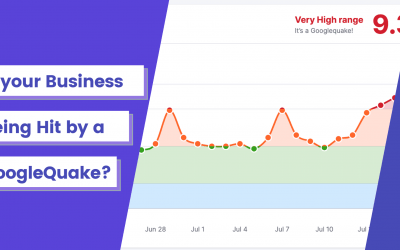 Is your service business facing GoogleQuake tremors? Unravel the Google ranking algorithm's history, assess your site's status, and reclaim your online presence.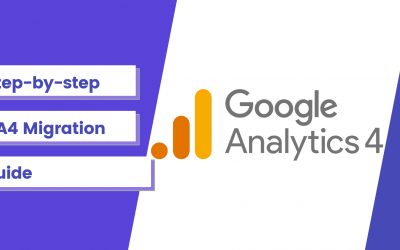 Upgrade your field service business with GA4! Learn why migrating from Universal Analytics is crucial and follow our simple step-by-step guide for a seamless transition. Don't miss out!
Try it free for 14 days. No credit card required. Instant setup.
We will be customers for life
"I can not say enough good things about GorillaDesk it saves us so much time and money. The customer service is the best. I would recommend GorillaDesk to anyone no matter what industry. I trained my employee in 5 minutes on how to use it. We will be customers for life."

Ready to Get Started?
Get all our amazing features and top-rated support, with no credit card required.