Lesson 1 – U

nderstanding settings
After signing up with GorillaDesk, the very next step you should take is customizing your settings. On this page, we'll go over each setting, as well as some best practices for setting up your account. 
In this lesson, we'll discuss all of the settings available when setting up your account. We'll talk about:
Company Settings: The Company settings tab is where you'll enter ALL of your companies information such as your email, phone, address, timezone, date format, and currency.
Users: This is where you can make user accounts for your team. Once they have an account created, they will use that information to log in and access GorillaDesk
Schedules: The Schedules tab is where you can assign your users to their schedule.
Methods: The methods tab is where you can add custom payment methods that you'll be able to choose from when adding a payment to an invoice.
Sources: The Sources tab is where you can add the different platforms where your customers may have heard about you.
Paperwork Templates: The Templates tab is where you can choose which information you would like displayed on your paperwork
Tiles: The Tiles tab allows you to customize which information will be displayed on your job tiles.
Adding Materials: The Material Usage page allows you to add your own materials to our material master list.
Taxes: This is where you'll have the ability to create taxes in your GorillaDesk account, which can be applied to items on your invoices.
Line items: The items tab is where you can start creating the various items you will be billing your customers for.
Service Templates: The Services tab is where you can customize one of GorillaDesk's most powerful features, the Service Templates.
You can also click here for additional resources.
Frequently Asked Questions:
What is the difference between items and services?
Items are the line items that will appear on your invoices, estimates, and work orders. Service templates are pre-defined job templates you'll use to create jobs on your calendar. 
Do I need a schedule for every user?
Office and admin users do not need their own schedules. You will only need schedules for your technicians out in the field. For example, if you have 3 technicians with their own routes, you would need 3 schedules. 
Do I have to add my own materials?
Your account will come pre-loaded with a ton of standard pest control materials already baked in, but you will always have the option to add/remove materials to your list as well.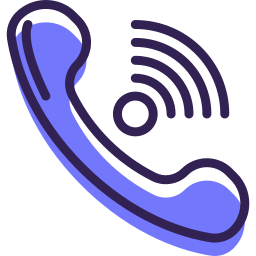 Our support team is available for any support related questions Mon-Fri from 8 am-5 pm EST at 855-536-7470.
Check out our Knowledge Base and YouTube channel.